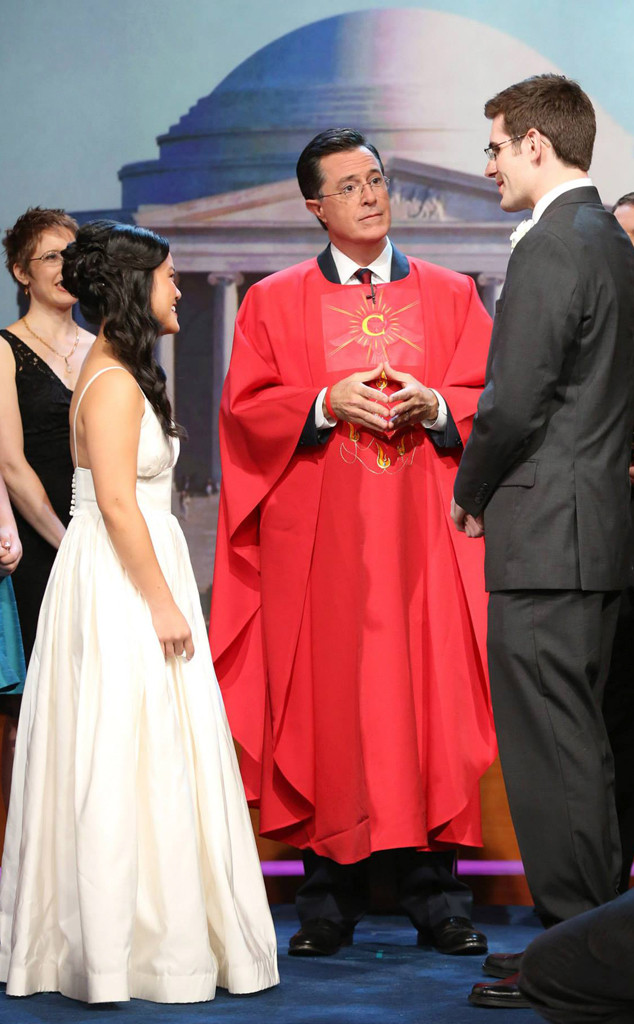 Facebook
For Stephen Colbert, the word of the day was…wedding!
After Mike Cassesso and Mailien Le had their nuptial plans at the Jefferson Memorial dashed by the government shutdown, on Thursday night's The Colbert Report, the funnyman helped make up for it by—that's right—marrying them off on national TV!
For the uninitiated, Colbert isn't just everyone's favorite fake newsman—he's also a real-life ordained minister since 2011. So it was with great joy and fanfare that he announced "The 2013 Government Shutdown Wedding of the Century," and brought the groom and his groomsmen out on stage.