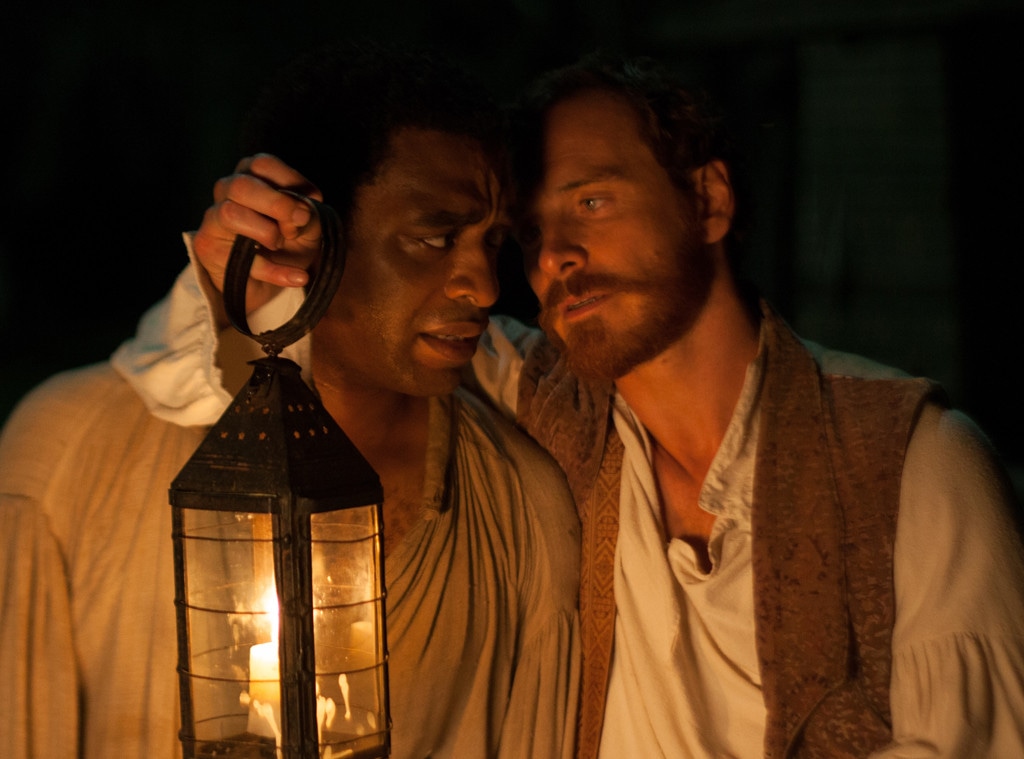 Fox Searchlight
12 Years a Slave will leave the box-office challenge of bringing down Gravity to the new Carrie remake. The Brad Pitt-produced drama, starring Chiwetel Ejiofor and Michael Fassbender, and featuring Pitt in a supporting role, has its own fight to fight.
Based on the memoir of a free black man of the mid-1800s sold into captivity, 12 Years a Slave emerged from September's Toronto Film Festival as the leading Best Picture favorite of Oscar oddsmakers. Opening in theaters Friday, the film has been met with near-universal critical raves that praise its power—and sometimes warn of a "harrowing," "horror-movie" experience.   
Is that a combination that's going to be good for awards, but bad for business?
Not this weekend, and maybe not ever. 12 Years a Slave was expected to do well, perhaps very well, in its limited-release debut at 19 theaters.
Going forward, BoxOffice.com was calling for the $20 million drama, which goes nationwide on Nov. 1, to hit $90 million overall domestically.     
"It may be a tough subject matter, but when handled well…films that are tough to sit through can still be commercially successful," BoxOffice.com editor Phil Contrino said via email.
Schindler's List, director Steven Spielberg's Holocaust drama, was up to the task, becoming a surprise box-office hit of 1993. United 93, the white-knuckle account of 9/11, which lacked for Spielberg's brand name, did solid business versus its Hollywood-cheap budget in 2006.   
Just this past year, Kathryn Bigalow's Zero Dark Thirty, itself a tough sell due in part to its torture scenes, made fully 90 percent of its domestic box office after it secured a Best Picture nomination, per BoxOfficeMojo.com stats.
Still, the path to success for the supposedly difficult movie is not easy. Last weekend, the Los Angeles Times reported, 12 Years a Slave played to a roughly half-filled (or half-empty) auditorium of Academy members.
"Every story written about this movie begins with the word 'brutal.' And I suspect that description might initially keep some people away. Initially," an Academy member told the Times. "But this is a movie people need to see, and I suspect most members eventually will."
And so long as the awards-season buzz keeps buzzing, then art-house director Steve McQueen (Hunger, Shame) will have the most widely seen movie of his career. 
"12 Years a Slave will be helped immensely by the fact that many are crowning it as the film to beat when it comes to the Best Picture Oscar," Contrino said.