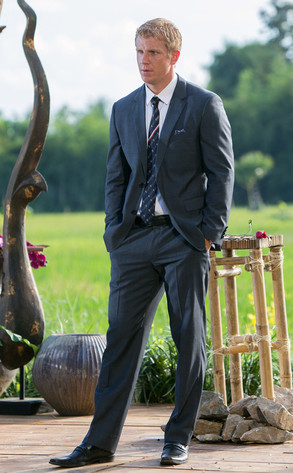 ABC/Dave Hagerman
The time has come—who did Sean Lowe propose to?!
Before we get to that, tonight's Bachelor finale took us on a whirlwind of emotion, beginning with a quick swoon over Lowe, who greeted his family as they arrived to Chaing Rai, Thailand to meet Catherine and Lindsay.
First of all, his niece and nephew (who are both adorable by the way) were so sweet as they ran up to see Uncle Seany, and then remind him that Emily Maynard didn't pick him...too funny!
And then it was time to meet lady No. 1—Catherine.