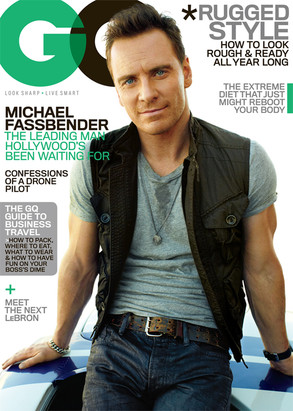 Peggy Sirota / GQ
Michael Fassbender is still the same guy he's always been, living in the same East London bachelor pad he's had since his 20s and keeping a level head about him as he goes about his work. It's just everything else that's changed.
That's at least the gist of of his interview in the November issue of GQ.
Gracing the magazine's cover, the 36-year-old German-Irish actor spills on how his quick rise to the top of Hollywood's A-list has affected his dating life, his total dedication to his work, and his decision not to worry about little things like the Oscars.
Here's some of the most notable bites.