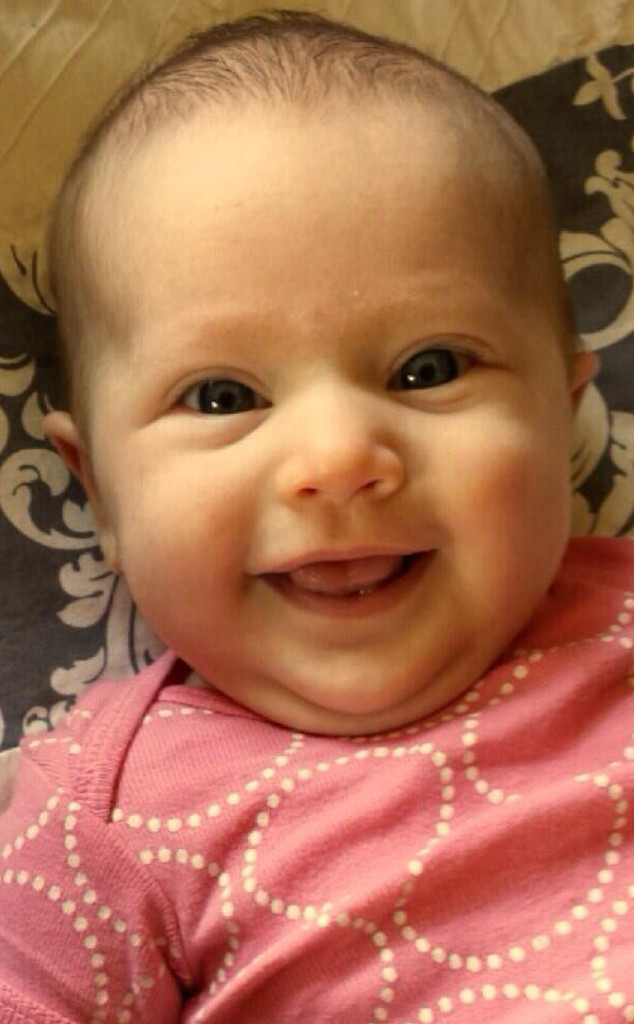 Twitter
Holy cuteness!
Almost three months after the birth of her daughter, Lady Antebellum singer Hillary Scott debuted Eisele Kaye Tyrrell on Twitter, and boy is this little girl adorable!
"Hello World, my name is Eisele Kaye," Scott wrote with the picture of Eisele showing off her huge smile to the camera while rocking a pink onesie. She also shared a sweet photo of her baby asleep on daddy's chest, "Taking a break at rehearsals...LOVING my new normal & our little family!"
The singer and her husband Chris Tyrrell welcomed their baby girl on Monday, July 22, in Nashville. Their bundle of joy weighed 7 lbs, 13 oz.