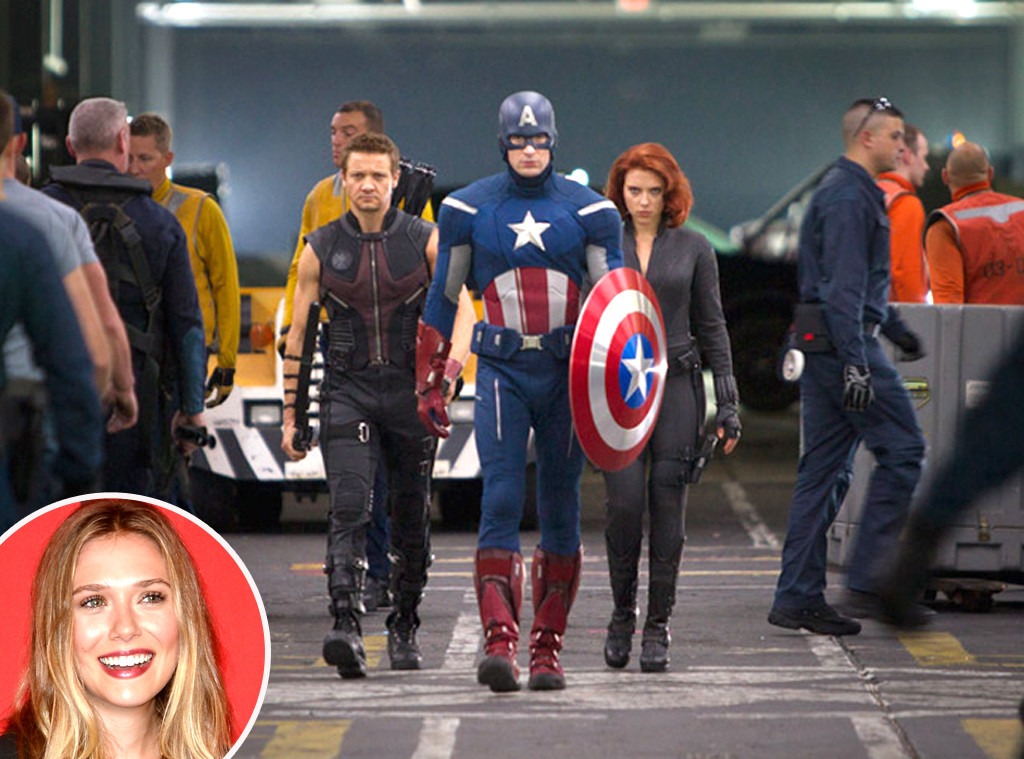 Warner Bros; Andrew H. Walker/Getty Images
We're onto you, Elizabeth Olsen.
A week after Samuel L. Jackson essentially confirmed that the actress had joined the cast of the highly anticipated Avengers sequel, Avengers: Age of Ultron, the 24-year-old star played coy when the subject naturally came up during an appearance on Friday's Live With Kelly & Michael.
"Samuel Jackson can say what he likes," said a grinning Olsen when asked about the rumor.
"OK. I think that means, yes," noted cohost Kelly Ripa, who playfully added, "Let me couch it this way: Will I be seeing you at [New York] Comic-Con tomorrow?"
To which a still-smiling Olsen replied, "Actually, my brother works for a comic book, so you might. Because I might be visiting his booth."
Hmmm. Something tells us that's not all she'll be doing there.
While Jackson didn't specifically say which character Olsen is taking on during his interview with the Wall Street Journal, there's been much speculation that it will most certainly be the Scarlet Witch, the daughter of Magneto and the twin sister of Quicksilver.
Meanwhile, Avengers: Age of Ultron is slated to hit theaters on May 1, 2015.