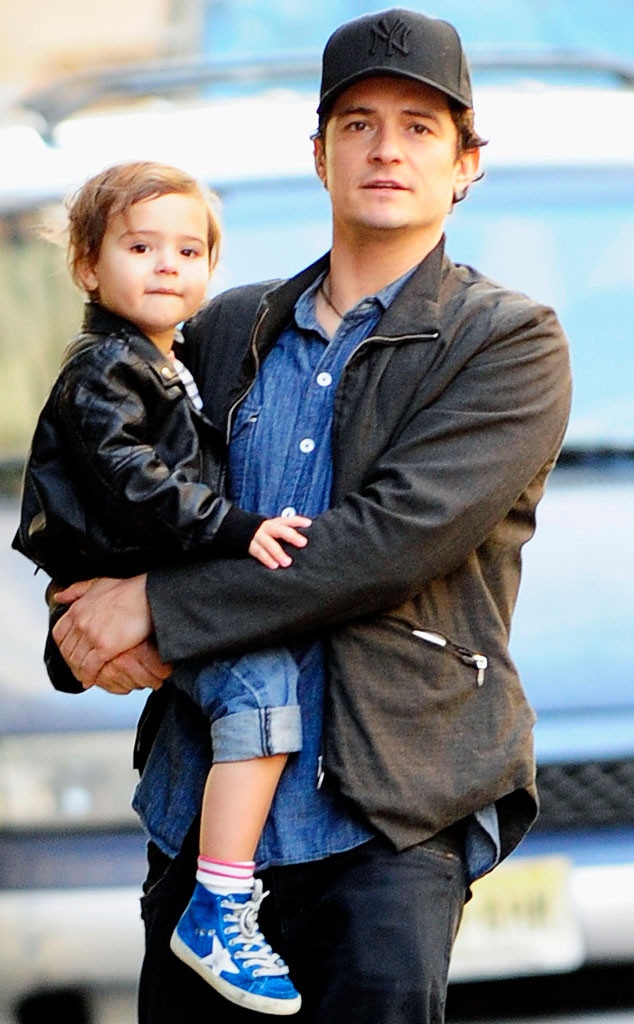 Splash News
Orlando Bloom is opening up about fatherhood.
Miranda Kerr's other half says he and his wife have very specific rules when it comes to spending time with their adorable 2-year-old son Flynn.
"I won't spend more than two or three weeks away from him," Bloom says in the new issue of InStyle (via the Daily Mail). The 36-year-old actor adds that Kerr "doesn't spend more than a week" away from their little one.
As for how the couple makes it work, Bloom explained, "She flies somewhere for work, I take care of Flynn. I go off to work, she takes care of Flynn. Or, you know, we're together, and we just make it work. We're not conventional in any way, shape or form."
Bloom says it's pretty easy to play it by ear when it comes to managing his and Kerr's busy work schedules, which often involve traveling around the world. "Flynn is not in school yet, so we're still pretty loosey-goosey," he dished to the mag. "We're a bit of a traveling circus."
Last week, Kerr reunited with Flynn after spending time at Paris Fashion Week. The mom and son duo were snapped laughing and smiling while getting in lots of hugs at JFK airport in NYC.
The family currently calls the Big Apple home while Bloom is performing in a Broadway revival of Romeo and Juliet.