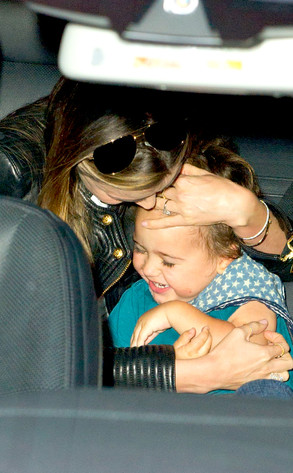 Ron Asadorian/Splash
Reunited and it feels so good!
And in the case of Miranda Kerr and son Flynn, it looks incredibly adorable as well.
After spending several days participating in Paris Fashion Week (and showing off some serious cleavage!), the 30-year-old model found herself happily embracing her 2-year-old son upon arriving at New York's JFK airport on Thursday.
And clearly, given that grin on the tiny tyke's face, the joy was pretty mutual.
In addition to spending some Q.T. with her cutie, Kerr is no doubt looking forward to a little downtime as well.
Of course, when it comes to the latter, we have a feeling we know what she may end up doing, if her recent Cosmopolitan interview is any indication.