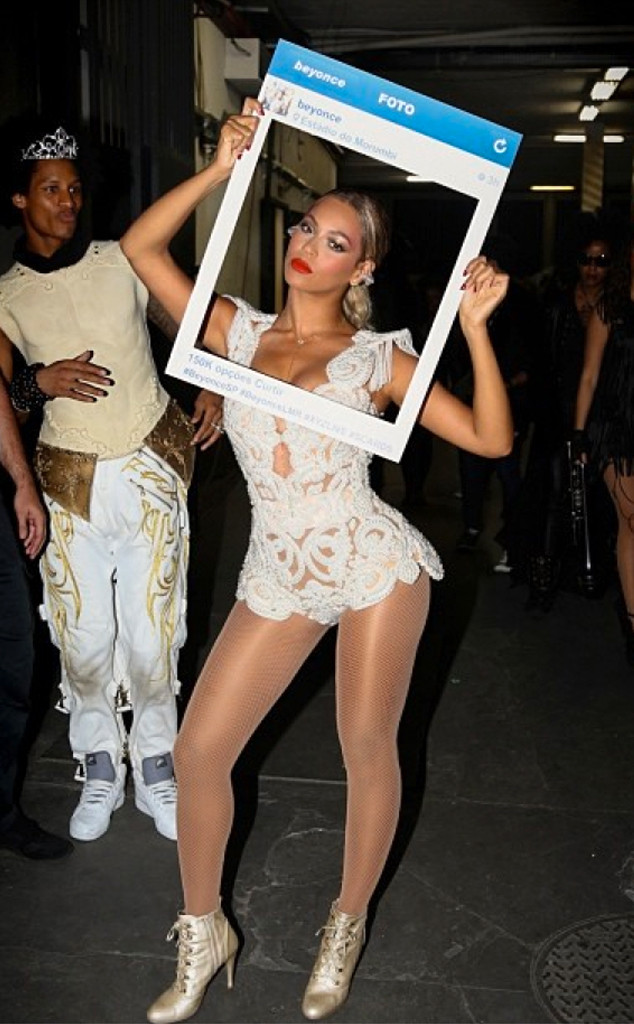 Instagram
Take note, #StarbucksDrakeHands: This is how you take a selfie!
Beyoncé took to her Instagram account on Wednesday to post the selfie to end all selfies.
The stunning singer already has a track record for sharing some pretty attention-grabbing self-shot Instagrams; there was the makeup-free pic that showed us another side to the usually stage-ready star, and the headline-making selfie in which she debuted her pretty pixie cut.
But Bey's latest snapshot is as clever as it is gorgeous, and definitely made us smile!
In it, Jay-Z's ladylove does her best impression of an Instagram selfie by holding up the app's familiar frame—complete with her user-name, location and a whopping 150,000 likes—up to her face, and then posting it as a—you guessed it!—selfie on her account.