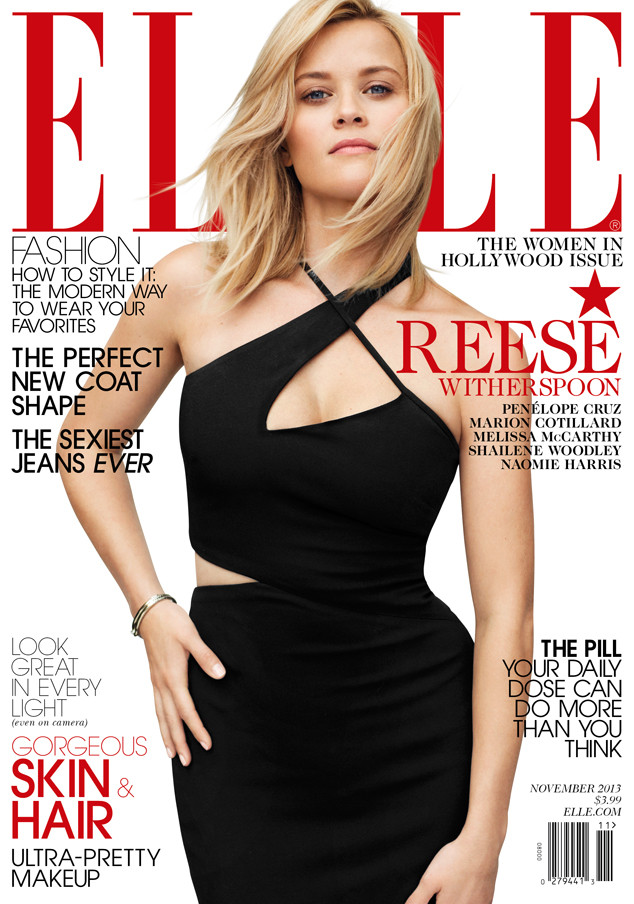 Thomas Whiteside/Elle
Reese Witherspoon is just one of the four famous faces gracing the cover of Elle for this year's Women in Hollywood issue.
The A-list actress looks stunning in a sexy black Versace dress that manages to show off just a hint of décolletage.
In the issue, Witherspoon reveals one of the biggest reasons that she decided to go into producing films and how her children have changed her (for the better).
"I started noticing a couple years ago that I wasn't seeing women as the stars of movies. I'm seem them as the guys' girlfriends, or so-and-so's wife," she explained.
"I just thought, 'God, if I don't start buckling down and start producing some movies, what's my daughter going to see in the movies?"