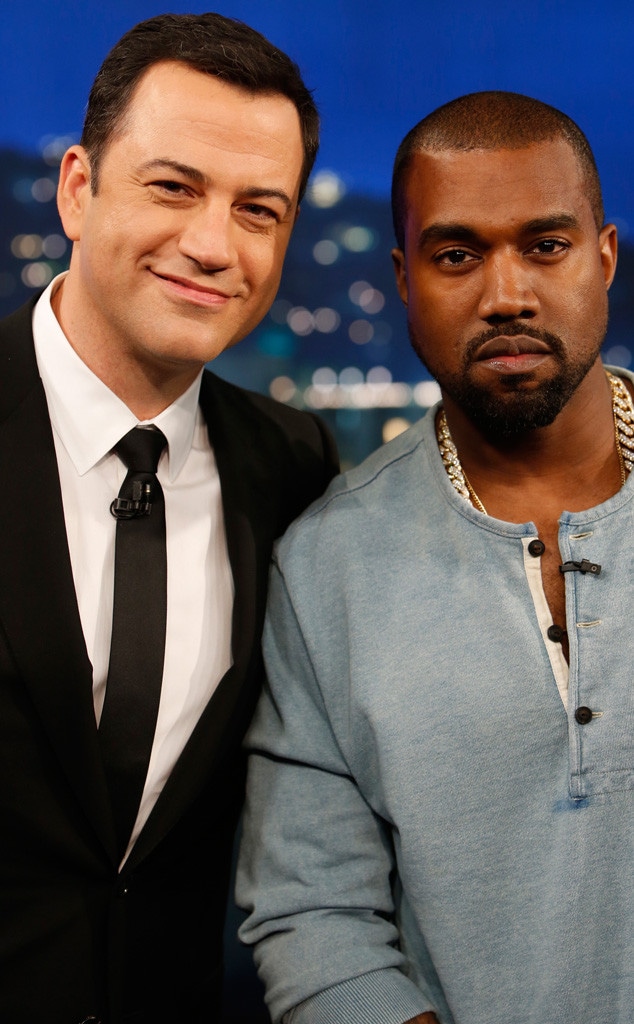 Randy Holmes/ABC
Kanye West thinks his girlfriend Kim Kardashian deserves something very special.
"There's no way that Kim Kardashian shouldn't have a star on the Walk of Fame," the rapper said during an appearance on Jimmy Kimmel Live on Wednesday, Oct. 9.
And what did Kim think about her boyfriend's interview with Jimmy Kimmel, which she watched backstage with daughter North West?
"This Jimmy Kimmel interview is the truth!," the E! star tweeted.
And baby Nori received a cute gift from Kimmel: a tiny pair of black leather jogging pants. So precious! But Kimmel admitted he didn't think the unique fashion choice is a practical article of clothing.
"Fashion isn't always practical, it's more about a motion, it's about swag," West said.
Of course, their epic Twitter feud was the main topic of conversation and West revealed details from his perspective about the real time rant.
"I would like to think it was on the toilet," Kimmel quipped when he asked where West wrote the tweets.
Funny.
"As I was writing it, there was a frustration that I was getting out but it was also, they were really funny to me as I was writing it," West said of the messages, which he wrote at his Los Angeles home. "I just thought it was so amazing that I was saying this in real time. In real life."
"I just thought that this was amazing you know, just crack media," West added.
And of course, there were lighthearted memories from the feud, like the twitpic West posted of Spongebob, comparing Kimmel to the yellow sea sponge.
"Do you really think I look like Spongebob?" Kimmel asked.
"I mean, it's the first thing that came to my mind," West responded as the audience erupted into laughter.