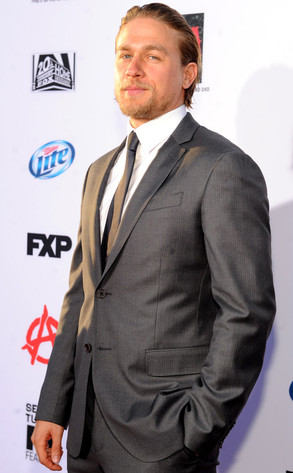 Courtesy of Frank Micelotta/Invision for FX/AP Images
Charlie Hunnam wants to reassure Fifty Shades of Grey fans that he's ready to temporarily take off his leather cut and rock a silver tie.
Just over a month ago, the Sons of Anarchy star swooped in under everyone's radar and landed the leading role of Christian Grey in the highly anticipated adaptation of E.L. James' erotica novel, and although he may not have been the front-runner—or in the running at all—for some readers (many were eyeing Matt Bomer and Ian Somerhalder), Hunnam is confident he'll do the character justice.
"There are so many fans of that book and I know that on the surface, I'm probably not what everybody imagined," the actor told Entertainment Weekly. "Because reading is so personal and people bring a character to life in their imagination, they feel ownership over that character."