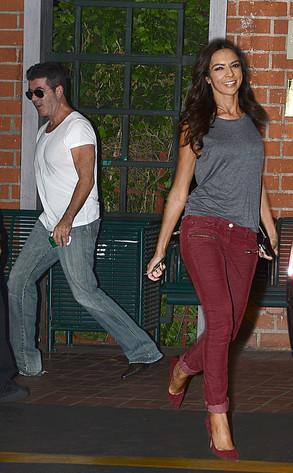 All Access Photo / Splash News
Simon Cowell and Terri Seymour continue to prove that exes can indeed remain friends.
While the X Factor judge may be expecting his first child with Lauren Silverman, he was nevertheless spotted celebrating his 54th brithday on Monday with his former girlfriend.
The two were seen driving to Beverly Hills together where, upon parking, they briefly went their separate ways to run errands, only to meet up later and head back to the media mogul's mansion, the Daily Mail reports.
As for Silverman's whereabouts, a source tells E! News that she has "a custody situation with her 7-year-old son. Her priority is being with him. She had to be in New York."
Of course, this isn't the first time Cowell and Seymour have hung out since splitting in 2008.