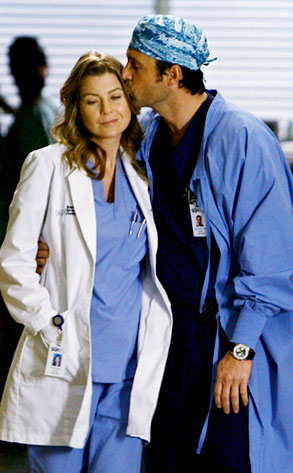 ABC/SCOTT GARFIELD
Ellen Pompeo has spent the last eight years playing Dr. Meredith Grey on the hit ABC show Grey's Anatomy, and despite the ups and downs, the actress couldn't be more thankful for her time spent at Seattle Grace.
"Actors always think the grass is greener somewhere else. I didn't want to do that," Pompeo explains in an article in the New York Post titled, "200 episodes in, is Grey's still McDreamy," in which she opens up about her reasons for sticking with the hospital drama after watching both Isaiah Washington and Katherine Heigl exit.

"I have an amazing life," she continued. "I have a house five minutes from the studio, I have a house in the Hamptons, a house in Malibu, a beautiful daughter whom I see every night, and it's all because I didn't leave Grey's Anatomy."