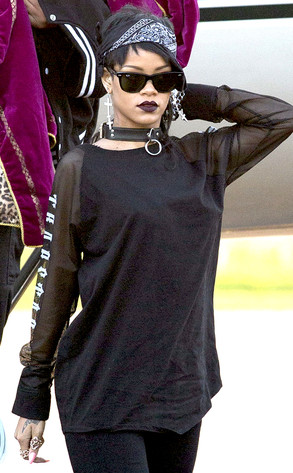 FAMEFLYNET PICTURES
When Rihanna wrote "Rude Boy," we doubt she was thinking of this guy.
E! News has learned that police have arrested Jonathan Wooper after he reportedly scaled the wall at the R&B superstar's Los Angeles estate Friday morning.
Sgt. Gary Levy tells E! News the suspect seemed to have some delusions about knowing the "Diamonds" singer and being friends with her.
Rihanna's security team spotted the alleged infiltrator and alerted the cops who took the man into custody at 11 a.m. approximately a mile from the home.