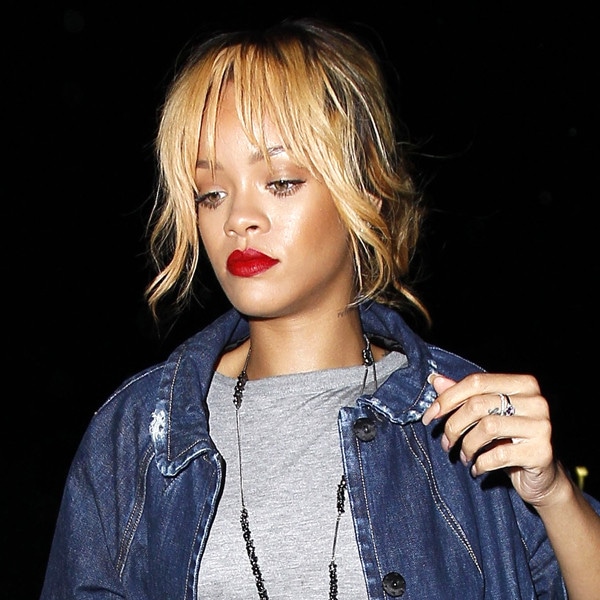 FameFlynetUK/FAMEFLYNET PICTURES
Looks like an uninvited guest showed up at Rihanna's home Monday night.
A 26-year-old man was arrested around 10 p.m. for allegedly trespassing at the singer's house in Pacific Palisades, Calif, per City News Service.
Private security officers notified the Los Angeles Police Department after allegedly seeing the man, Robert Melanson, on the roof of Rihanna's residence.
Melanson was booked on suspicion of trespassing, police said. Bail for the misdemeanor was set at $2,882.
Unfortunately, this isn't Rihanna's first alleged encounter with an overzealous fan. A  31-year-old man, Steveland Barrow,  allegedly broke into Rihanna's neighbors' home back in February, reportedly thinking that it was the pop star's residence. He was arrested after allegedly sleeping in what he thought was Rihanna's bed and possessing numerous pieces of poetry he hoped to give to her.
In March, a Los Angeles Superior Court judge granted Rihanna a three-year restraining order against Barrow. According to court documents, Barrow's actions have made Rihanna  "fear for her safety."