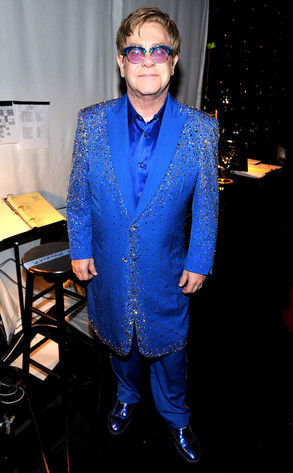 John Shearer/Invision for Academy of Television Arts & Sciences/AP Images
Elton John's upcoming concert in Russia is sparking calls for a boycott from conservatie Muslims because he's gay.
A Russian Islamic cleric has launched a campaign to boycott the "Sad Songs" singer's Dec. 7 and 8 concerts in Moscow and Kazan, the capitol of the Russian Republic of Tatarstan, accusing John of being "the devil's work in the shape of a pederast" for his advocacy for same-sex marriage.
In a statement posted on his mosque's website and picked up by Russian media outlets, Imam Seidzhagfar Lutfullin urged followers not to go to the show, asserting the Rocket Man's appearance could bring biblical retribution to the city, the way he claimed God supposedly destroyed Sodom and Gomorrah.