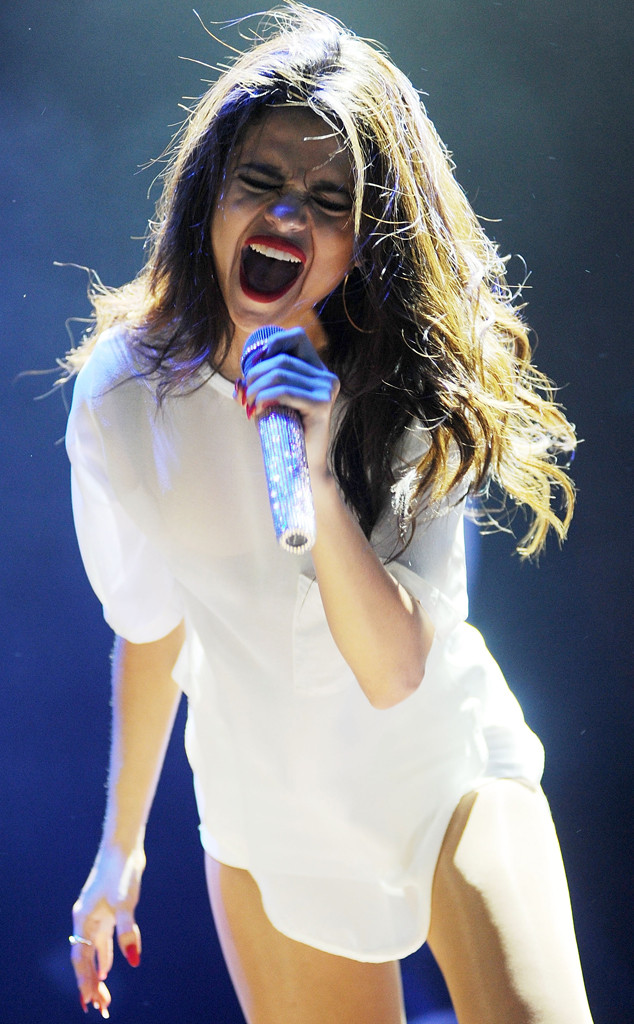 Stefania D'Alessandro/Getty Images
If Selena Gomez wants to perform in Russia, she might try pulling an Edward Snowden—because that may be the only way she's likely to gain entry.
Promoters for a pair of concerts the "Come & Get It" crooner had scheduled in the country for later this month have told The Moscow Times that Russian officials have turned down her visa request, forcing her to scrap the gigs.
Organizers cited Russia's new anti-gay law as one of the reasons for Gomez's rejection, since Russian authorities have been tightening travel restrictions for performers who speak out in favor of gay rights.
The 21-year-old singer-actress was supposed to play St. Petersburg's Ice Palace on Sept. 23 and Moscow's Olimiisky stadium on Sept. 25.
A rep for Gomez now tells E! News she's not going to Russia.
The news that Russian officials rebuffed Justin Bieber's ex is no doubt disappointing to her fans in the former communist nation. But to U.S.-based author and gay rights activist, John Becker, who launched a petition on Change.org calling on Gomez to stand up for Russia's LGBT crowd when she took the stage there, the government's decision was a sign the administration of President Vladimir Putin is feeling the heat over its anti-gay policies.
"This cancellation of Selena Gomez's visa shows that the Russian government is sensitive and on the defense, and shows that the pressure from people all around the world and the backlash against these laws is strong," Becker told E! News in a statement. "They're afraid to have someone like Selena Gomez come in and potentially use her platform to advance LGBT rights."
His Change.org petition has so far gained 8.422 signatures as of press time.
The visa denial comes after Madonna and Lady Gaga gave very public shout-outs during their 2012 shows expressing solidarity with Russia's LGBT community. In the wake of an outcry from anti-gay politicians, the government subsequently threatened the Material Girl and Mother Monster with potential prosecution for allegedly failing to obtain the appropriate visas to enter and perform in Russia.
And Madonna was even sued by some conservative Russian activists who accused the Queen of Pop of promoting homosexuality to children at her Aug. 9, 2012 concert in violation of a new law prohibiting gay "propaganda."