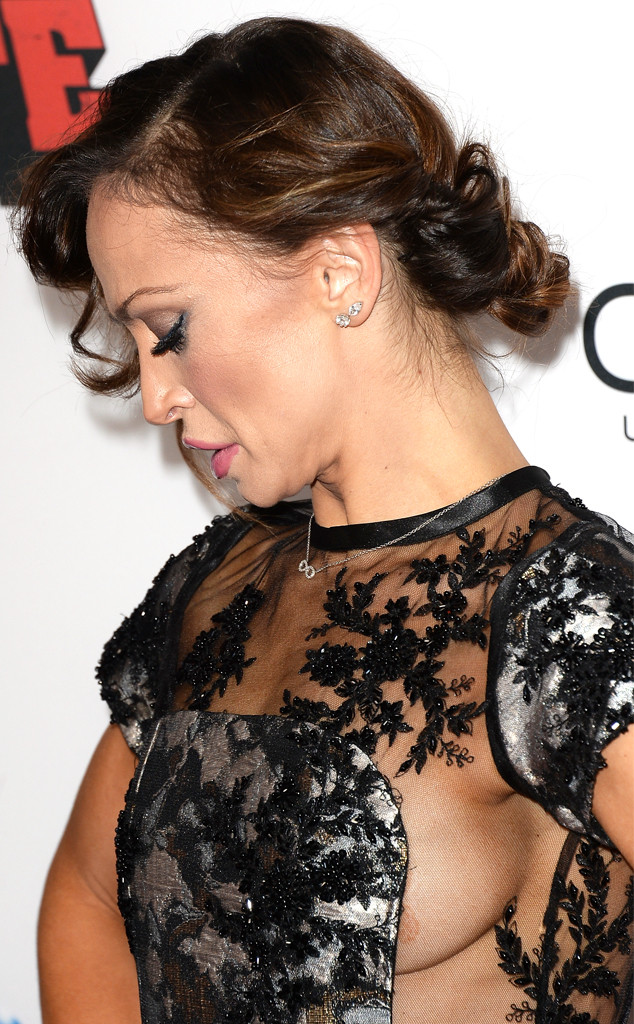 Jason Merritt/Getty Images
We are not looking at a nipple here.
But we are seeing a bit of a pasty that popped out of the lacy, side-boob-flaunting dress that Karina Smirnoff wore last night to the Machete Kills premiere in Hollywood.
Hey, it happens—sometimes on purpose, two at a time (See: Miley Cyrus), and sometimes by accident, thanks to gravity (or Justin Timberlake).
Smirnoff's silver and black minidress boasted sheer paneling all along the sides, so side boob was going to be part of the deal no matter what (barring unsightly bra straps, that is). And she was wearing pasties to cover her nipples in the first place, so good for her on that front as well!