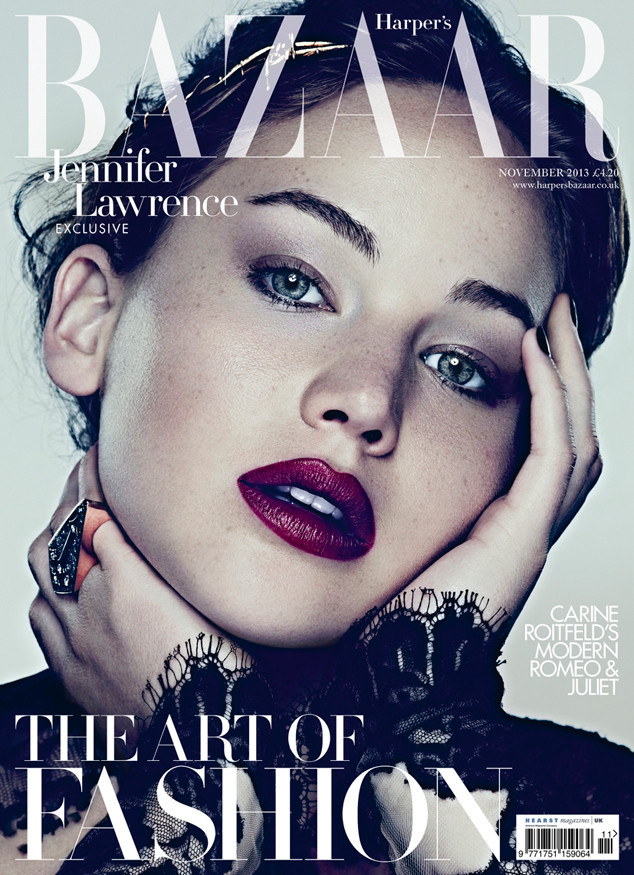 Courtesy Harper's Bazaar / Ben Hassett
Before she battled tyranny as Katniss Everdeen in The Hunger Games, Jennifer Lawrence had to battle Hollywood bullies.
Gracing the November cover of Harper's Bazaar U.K., which hits newsstands on Thursday, the Oscar winner revealed that she was often harangued over her weight during her early years in show business.
"I was young. It was just the kind of s--t that actresses have to go through," Lawrence, now 23, told the magazine (via Just Jared). "Somebody told me I was fat, that I was going to get fired if I didn't lose a certain amount of weight. They brought in pictures of me where I was basically naked, and told me to use them as motivation for my diet. It was just that."