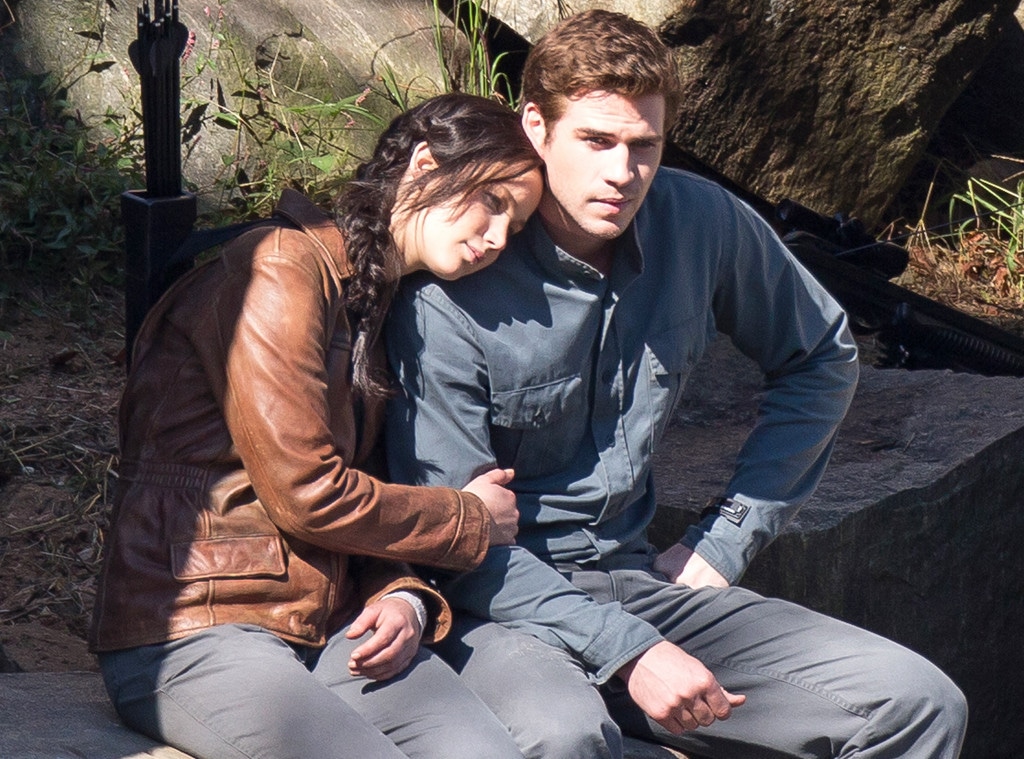 Splash News
This fighting tyranny thing can get exhausting. Just ask Katniss Everdeen.
A new photo has surfaced during filming on the Georgia set of the third Hunger Games movie, Mockingjay Part 1, and finds star Jennifer Lawrence's alter-ego in a reflective mood as she leans against the shoulder of her District 12 man, Gale Hawthorne, played by Liam Hemsworth, offering up his best thousand-yard stare.
The shoot, which took place at Sweetwater Creek State Park just outside of Atlanta, saw the duo's Games-weary tributes stopping to rest in a scenic forest at which point they apparently have a rather intimate, if somber, moment.
And for good reason.
A lot is riding on J. Law's heroine in this sequel as she's now become a reluctant symbol of the rebellion brewing between the districts of Panem and the corrupt Capitol ruled by President Snow (Donald Sutherland).
New to the cast is Julianne Moore, who plays District 13's President Alma Coin, the somewhat untrustworthy leader of the uprising.
The next installment in the Hunger Games franchise is Catching Fire, which hits theaters on Nov. 22. The first of the two-part finale, Mockingjay Part 1 is schedule for release on Nov. 21, 2014.