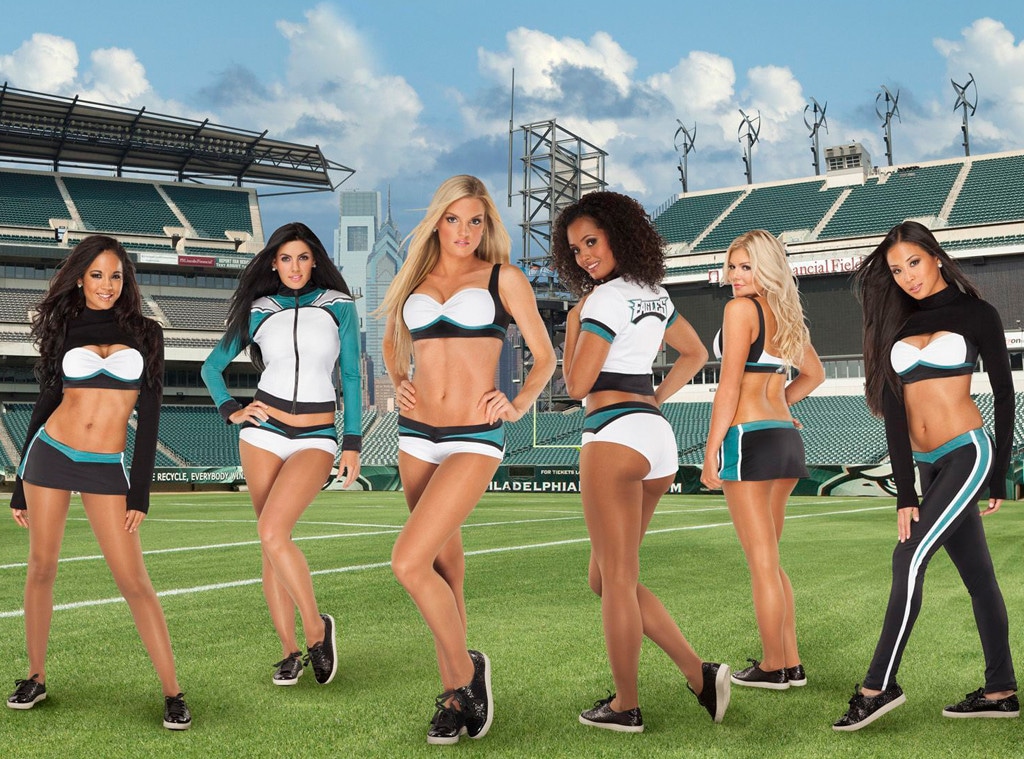 Dimitrios Kambouris/Getty Images for Delete Blood Cancer-DKMS Americas/Philadelphia Eagles
Hip hip hooray!
The Philadelphia Eagles cheerleaders are now undoubtedly the most stylish gals on the sidelines thanks to brand new signature uniforms designed by Vera Wang.
That's right, the renowned bridal designer has lent her talents to the professional pep squad and created a few fabulous options that promise to wow the crowd.
One glance at the chic black, white and midnight green outfits, and we're already impressed! The crop tops, low-rise skirts and sleek boy shorts are fitted to perfection, and feature modern color blocking for a bold statement on and off the field. 
Dimitrios Kambouris/Getty Images for Delete Blood Cancer-DKMS Americas/Philadelphia Eagles
For added variety, Vera also incorporated sexy shrug sweaters, a zip-up track jacket and a custom black sparkle sneaker to mix things up.
"All of the uniform pieces are interchangeable and give the cheerleaders a variety of combinations to wear for their game performances as well as public appearances," Christina Weiss Lurie, President of Eagles Youth Partnership and Social Responsibility tells us.
So cute!
As for the design collaboration, Lurie tells us that it came about very organically.
"Vera Wang is a personal friend of mine, and when we were looking to redesign our uniforms in 2003, we knew that she would be able to deliver a contemporary and fashion-forward look for the Philadelphia Eagles Cheerleaders. It was equally important to work with a designer who understood both the glamour and athleticism of NFL cheerleaders," she explained, noting that Wang has also designed figure skating costumes for Michelle Kwan and Nancy Kerrigan in the past.
"When we decided to have signature pieces designed this year, we were thrilled to continue our relationship with her. Vera beautifully achieved the vision for the uniforms, creating sleek and cutting-edge ensembles with the perfect combination of function and elegance."
Now that's something worth cheering about.
—Reporting by Lindsey Caldwell
What do you think of the cheerleader uniforms?