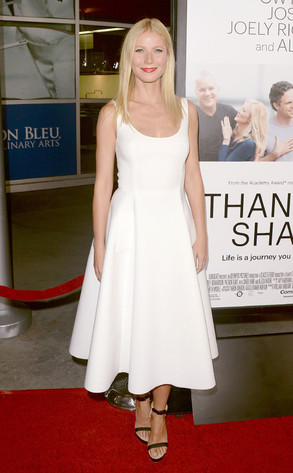 Jason Merritt/Getty Images
Gwyneth Paltrow is talking dirty.
In her latest flick, Thanks For Sharing, she plays a woman who is dating a sex addict (played by the always-charming Mark Ruffalo).
So does the Goop goddess think that she could marry someone with such an addiction in real life?
"I'm an extremely open-minded person, so I think if it was something I knew I was getting myself into, I wouldn't let it deter me from exploring the relationship," she explained in an interview with Refinery 29.