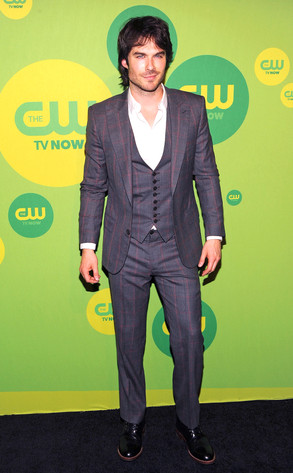 Ben Gabbe/Getty Images
Ian Somerhalder is totally cool with the fact that he missed out on Fifty Shades of Grey.
The Vampire Diaries star, who was considered the frontrunner for the highly sought-after part of young business magnate Christian Grey, was passed over in favor of Sons of Anarchy's Charlie Hunnam. But when asked whether he was upset over it, Somerhalder was nonplussed.
"I'm on a TV show that shoots 10 months a year," the 34-year-old actor told HuffPost Live, noting that he's "so unbelievably grateful for all the support and all the cheering and the love" from fans who wanted him to star in the film based on E.L. James' bestselling erotic romance.
Somerhalder added that disappointment never factored into his feelings over Fifty Shades producers' decision, contrary to reports.