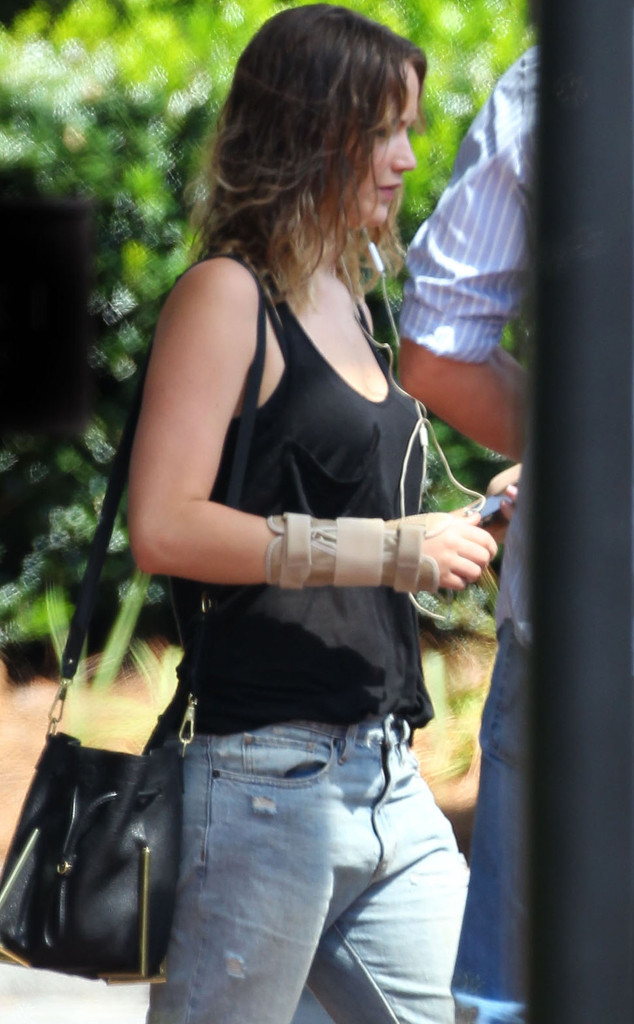 MiamiPIXX/SBMF/FAMEFLYNET PICTURES
Let the filming begin!
Jennifer Lawrence was spotted on set for the first day of filming The Hunger Games: Mockingjay in Atlanta over the weekend.
The actress was seen entering her trailer in a black tank and baggy jeans, but there was one accessory in particular that didn't seem to go with the rest of her outfit: her arm cast.
J.Law appeared to have a nude-colored brace wrapped around her right wrist as she walked around the set.
No word yet on whether an onscreen stunt caused the injury or whether it's going to have an effect on the filming schedule.
Meanwhile, Liam Hemsworth was also seen stepping onto the set in his full Gale makeup and costume.