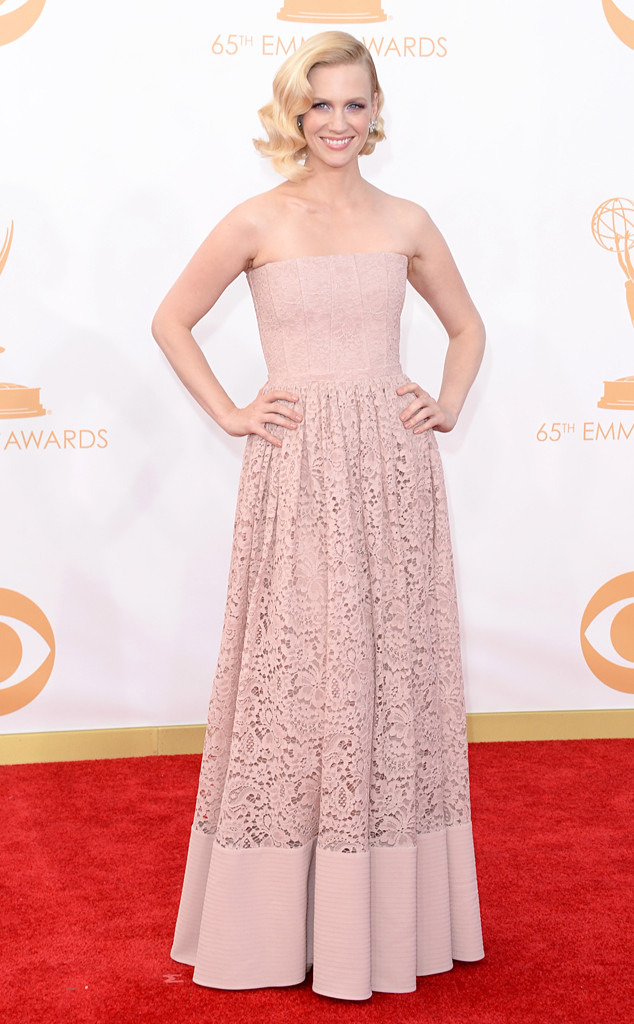 Jason Merritt/Getty Images
Jon Hamm isn't the only Mad Men star who's not a sore loser!
Though the AMC hit series is an awards show darling, the cast isn't too concerned with actually winning any trophies...even on TV's biggest night!
Looking stunning in a custom-made Givenchy gown, January Jones chatted with Ryan Seacrest on the red carpet at the 2013 Emmys about the Mad Men's cast partying ways, win or lose, and explained why she isn't feeling "sad" about the end of the series just yet.