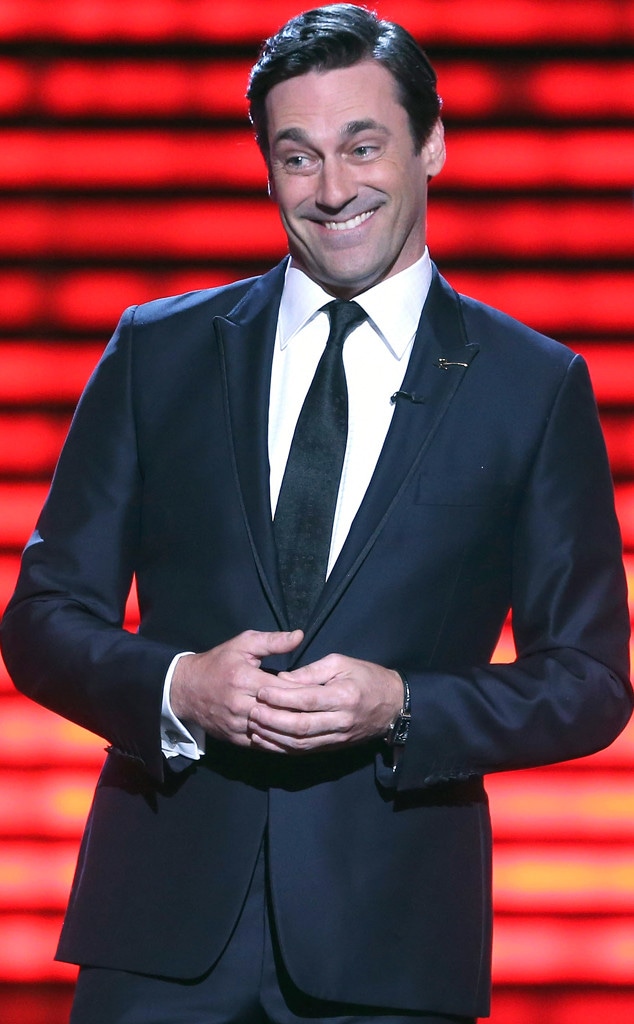 Frederick M. Brown/Getty Images for ESPY
Even if Jon Hamm and Amy Poehler don't go home with an Emmy on Sunday, they have plenty to celebrate.
The two have actually teamed up to cohost an after-party just for the night's losers.
"We figured that the winners get celebrated enough so we thought it was about time that the losers get celebrated," Hamm exclusively told me earlier tonight at Vanity Fair and Maybelline's Mad Mad party at Chateau Marmont. "And Poehler and I are friends from a long time ago and every year when we would lose the Emmy we would kind of wink at each other and call each other loser for the rest of the night."
Alberto E. Rodriguez/Getty Images
The idea was hatched when Kristen Wiig threw a big bash after last year's Emmys at her hotel.
"We called it the Losers Lounge because nobody that was there won and it kind of stuck," Hamm said. "We were like, 'That was a really fun party. We should do that again, but we should do it bigger and better and invite our friends who aren't going to win either and we'll have a good time with it.'"
But winners won't exactly be turned away.
"You have to actually check your Emmy at the door and donate a $1,000 dollars to a charity," Hamm's longtime actress-director girlfriend Jennifer Westfeldt said, adding, "We might end up doing a lot for humanity on Sunday night."