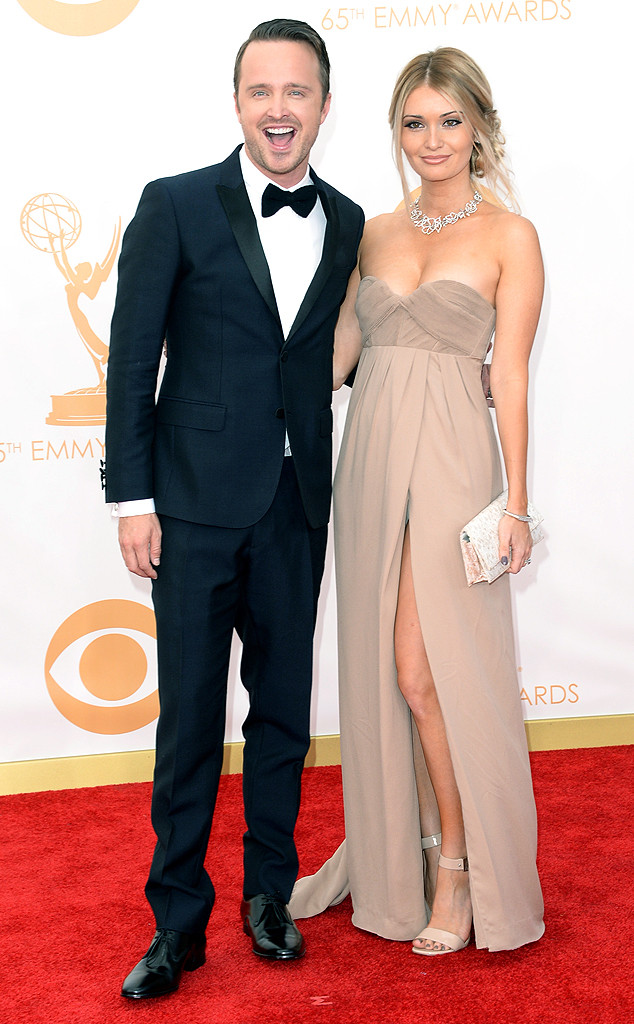 Jason Merritt/Getty Images
Need another reason to absolutely adore Breaking Bad's Aaron Paul? Then you are in the right place.
Not only did the two-time Emmy winner and a nominee tonight bring his mother along with him to the red carpet, but Paul spent half the interview with Giuliana Rancic gushing about his new wife, Lauren Parsekian.
"She's just the greatest. We just got married four months ago. I'm the luckiest guy on the planet. I've actually been calling her my wife even before we started dating, so now it just seems more appropriate," he told Giuliana. Our Fashion Police host asked him what a reality show about their first year of marriage would look like, and Paul said that because they are so "ridiculously in love," they operate on "a different level."