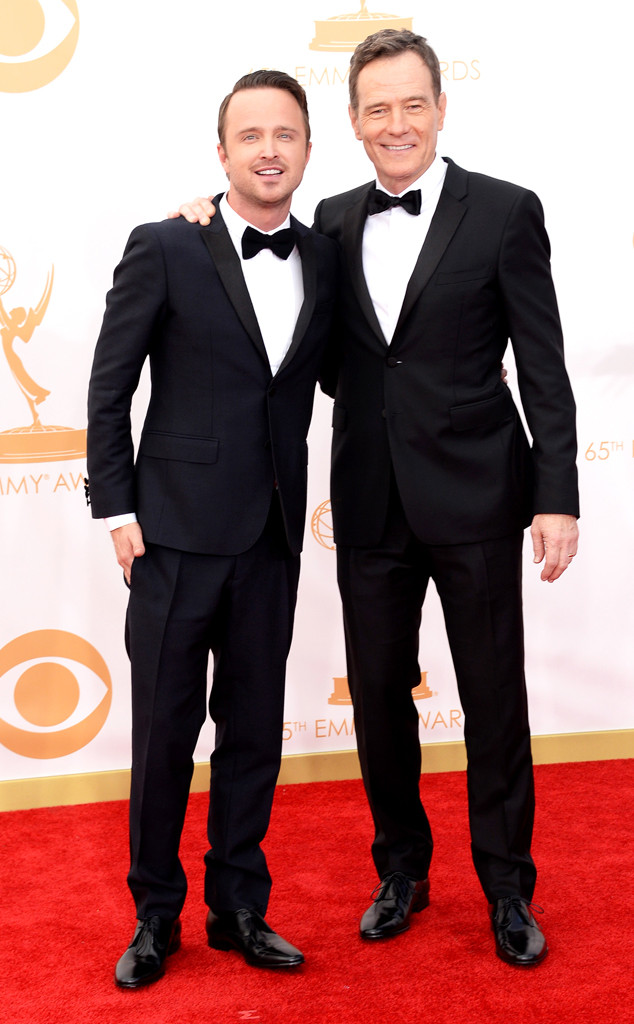 Jason Merritt/Getty Images
Stock up on brown paper bags now, people, because you're going to need them to breathe into come next Sunday.
Breaking Bad's series finale is upon us and star Bryan Cranston teased that fans should prepare themselves now for a "holocaust" when he chatted with Ryan Seacrest on the red carpet at the 2013 Emmys. Gulp!
"The ending is perfect," Cranston assured of the AMC hit's series finale. "Unapologetic. It is perfect Breaking Bad."