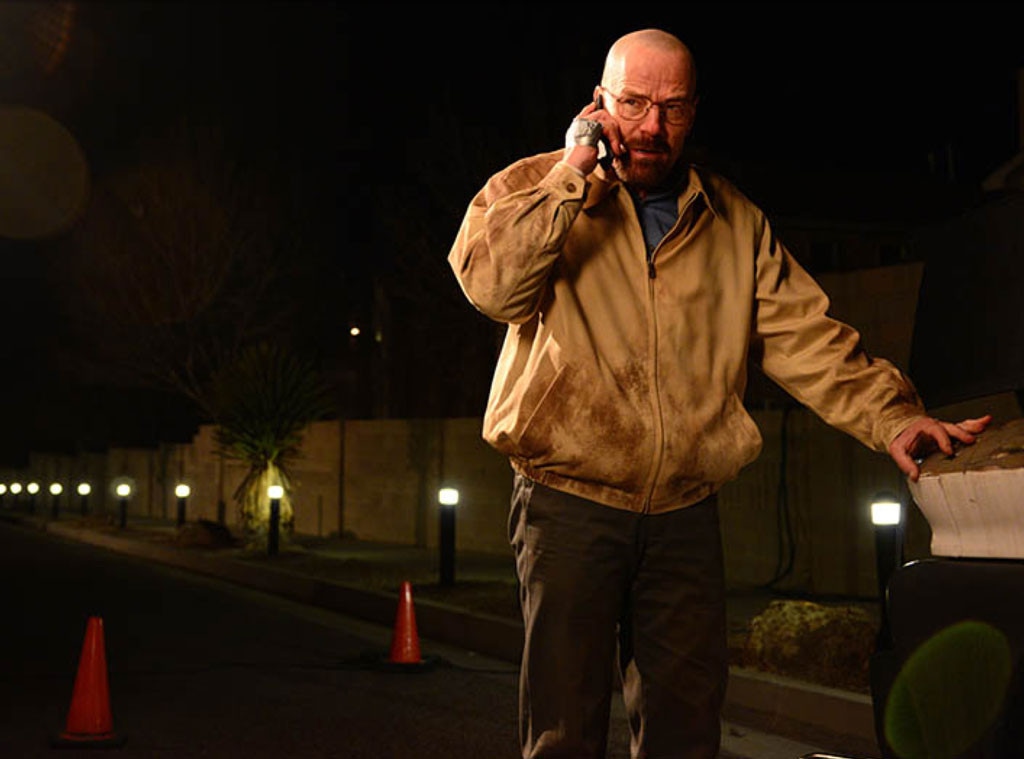 Ursula Coyote/AMC
After last week's intense, nonstop, heart-pounding, jaw-dropping episode, how can there possibly be any drama left in Breaking Bad? Oh, but there will be. And when Vince Gilligan told us that things get more intense in the final two episodes, our mind boggled. How is that even possible?!
"It gets very serene and calm from here on out," Gilligan joked to E! News' Will Marfuggi about the last hours of Breaking Bad. "No, it gets pretty crazy. I mean, it's been crazy but it continues to be the rollercoaster you've come to expect from the show."
It was announced earlier this week that Breaking Bad's final two episdoes will be expanded to 75 minutes. Sounds long, doesn't it? But don't expect a large chunk of time to be tacked onto the show. Gilligan breaks down just how much more Breaking Bad we are actually getting.
"They're within a 75 minute block of programming time, but I think each of them—the one this weekend and the one after that, are only about six or seven minutes longer than usual," he says. "But people should take a close look at their DVRs, the way they're set, because I would really hate for the end of one of these last two episodes to get chopped by your TiVo."
We also asked how he feels about people still rooting for anti-hero Walter White (Bryan Cranston) even after everything he's done to the people he claims to care about.
"I personally find it hard to root for Walt myself these days," he reveals. "But people are still rooting for Walt, god bless them. If they're still digging Walt, that's great. I still find him fascinating. I find him a little harder to root for, but I wouldn't argue with anyone. However you feel about him is cool."
To hear more from Gilligan, including whether he thinks you should watch Breaking Bad or the Emmys this Sunday, watch our exclusive interview below!