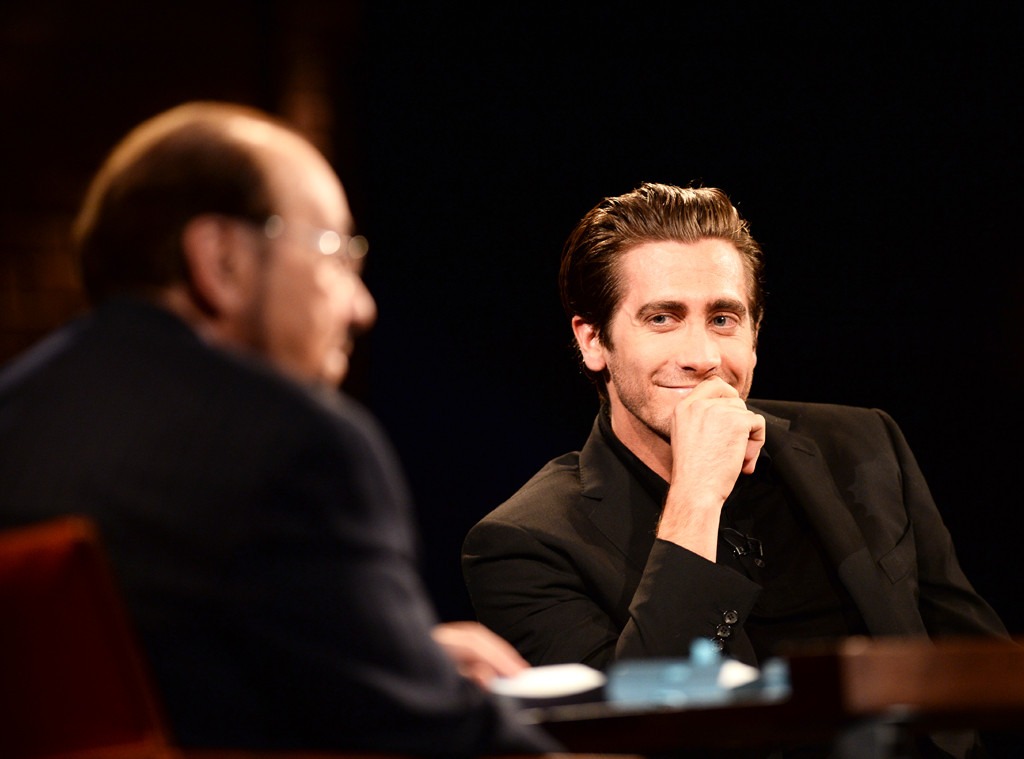 Anthony Behar/Bravo
Ah, we can't help but wonder what Moulin Rouge would have been like had it been Jake Gyllenhaal belting out tunes opposite Nicole Kidman instead of Ewan McGregor.
It could have happened—the Prisoners star actually tried out for the 2001 Baz Luhrmann musical.
Gyllenhaal revealed that little bit of trivia while appearing on Thursday's Inside the Actors Studio. What's more, the 32-year-old actor told host James Lipton that it was during that particular audition he met his eventual Brokeback Mountain costar Heath Ledger.
As for another movie Gyllenhaal missed out on?
Well, that would be The Mighty Ducks.
"I remember [my parents] saying, 'No.' That I was applying to junior high schools and that I had to apply," recalled the Oscar nominee as to why he wasn't allowed to audition for the 1992 film. "I remember crying on the kitchen counter, telling them that I hated them."
He then turned to his mom sitting in the audience and said with a smile, "Mighty Ducks is a good movie."