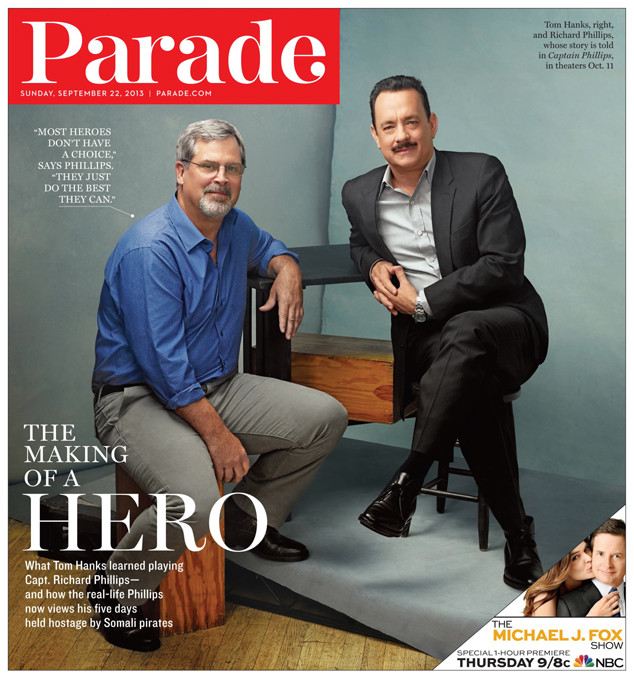 When it came to making Captain Phillips, for Tom Hanks, it was all hands on deck.
The two-time Oscar winner opened up to Parade about the challenges of turning this riveting real-life drama on the high seas into a big-screen thriller that's already being hailed as one of this year's big studio Oscar entries by critics.
E! News has the exclusive first look of the sit-down, which also saw Hanks chat with the man he's portraying—Capt. Richard Phillips.