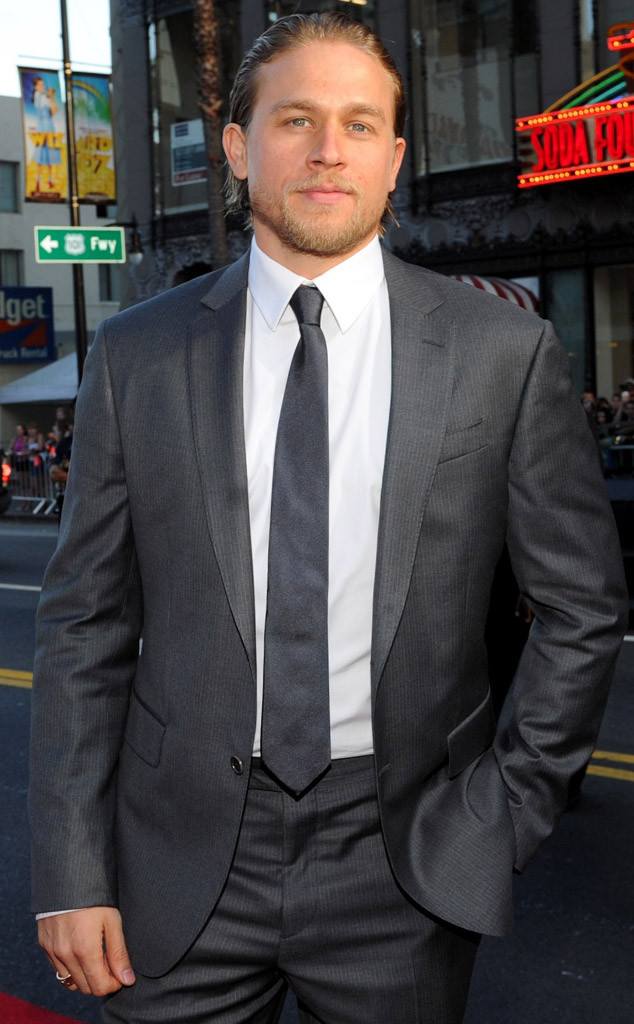 Courtesy of Frank Micelotta/Invision for FX/AP Images
Jax Teller is a guy who can take care of himself when things get messy—as they so often do on Sons of Anarchy.
But Charlie Hunnam has to stay fit for more than SAMCRO these days. And, you know, he doesn't actually run with an entire gang of ready-to-rumble types in real life.
Most of the time, anyway!
Apparently wanting the Fifty Shades of Grey star to stay in pristine condition as production nears on the hotly anticipated adaptation of E.L. James' best-selling novel, Universal Pictures arranged for extra security for its leading man at the red-carpet premiere of Sons of Anarchy last week.