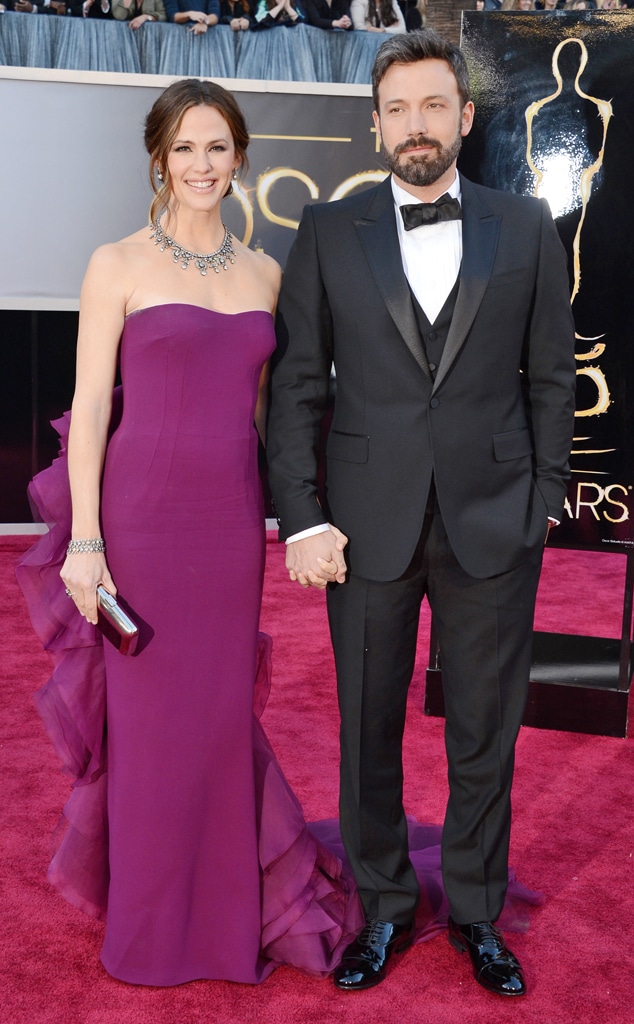 Jason Merritt/Getty Images
Despite the backlash that followed Warner Bros.' announcement that Ben Affleck will suit up as Batman in the Man of Steel sequel, the Oscar winner has at least one fan rooting him on: wife Jennifer Garner.
The actress, who began dating Affleck after the two costarred in 2003's Daredevil, opened up about the controversial casting at last week's Toronto Film Festival and said she has every confidence her hubby's going to knock it out of the park.
"I was excited for him," Garner told MTV News. "I was excited because he had a real take on what he wanted to do, and you know, I have to say, my husband is a pretty great storyteller himself, and I'm excited to watch him do it."
When asked whether she had heard Affleck try out his version of the Caped Crusader's voice (which we imagine will be notably different from Christian Bale's ill-tempered snarl in Christopher Nolan's Bat trilogy), Ben's missus cracked, "I hear every voice."
Of course, Garner is no slouch in superhero department herself, having headlined 2005's Elektra, a spinoff of Daredevil featuring her Marvel character.
When asked by E! News at the festival if she'd ever thought she'd be married to Batman, Jen laughed, "No I didn't."
Her latest flick, The Dallas Buyer's Club, opposite Matthew McConaughey, premiered at the Toronto Film Festival and is garnering major critical buzz ahead of its Nov. 1 release.
She's also got a trio of films in the pipeline: Draft Day, a football dramedy with Kevin Costner; Imagine, a comedy drama with Al Pacino and Annette Bening; and Disney's Alexander and the Terrible, Horrible, No Good, Very Bad Day, based on the acclaimed children's book of the same name which she's in the midst of filming.
As for Affleck, he'll don the cape and cowl to start shooting the Zack Snyder-directed Man of Steel follow up in early 2014 for a July 2015 release. He also appeared on Late Night With Jimmy Fallon Monday night and parried the criticism of him as Batman, telling the funnyman, "I'm a big boy. I can handle any snub. I can handle anything."
With a partner like Garner in his corner, we have no doubt.
—Additional reporting by Marc Malkin