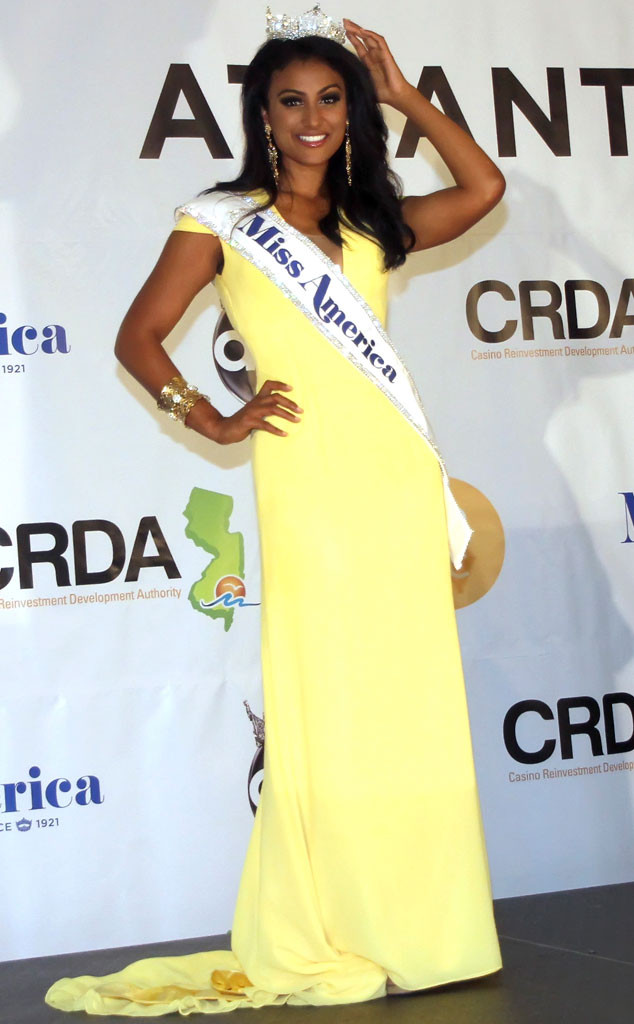 Donald Kravitz/Getty Images
We don't have royals here in America, but we still have gorgeous young women with perfect blowouts and tiaras!
Case in point? Miss New York, Nina Davuluri, who on Sunday, Sept.15, was crowned Miss America 2014.
But just who is the 24-year-old beauty queen—and why has she been in the headlines before? Here are five things you need to know about Nina Davuluri.