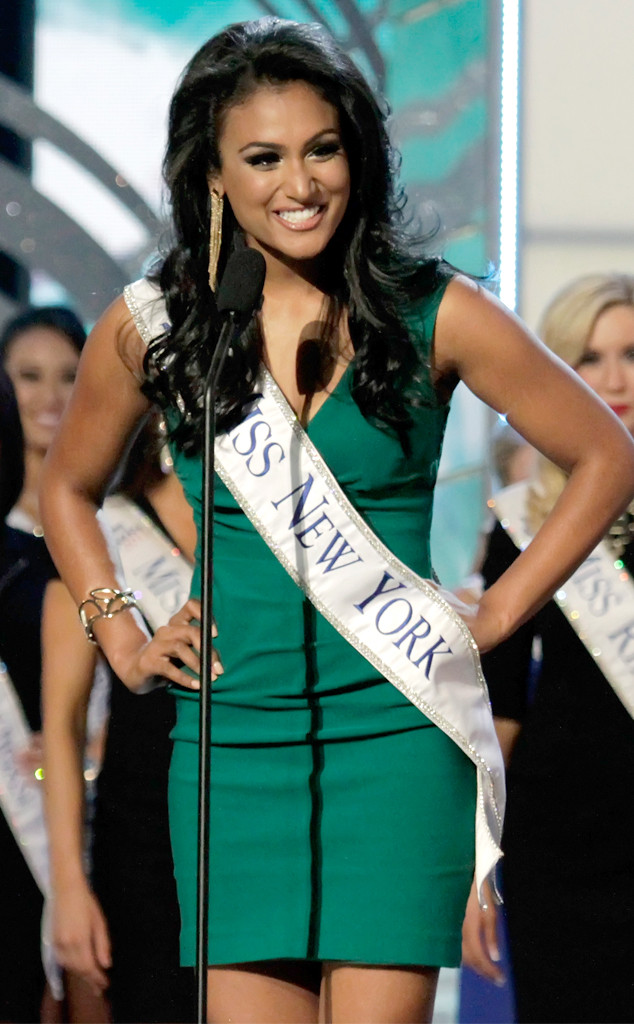 Donald Kravitz/Getty Images
The crown has been placed on Nina Davuluri's head.
The Miss New York contestant, who was in the middle of some pageant drama, was named as Miss America for 2014 during the annual show, which was held in Atlantic City, N.J., tonight.
Davuluri, 24, from Syracuse, walked away with the blingtastic tiara and the $50,000 scholarship cash after performing a Bollywood dance for the talent portion of the show and answering a question about plastic surgery and shared her hopes of becoming a doctor.
During the question part of the pageant, Davuluri was asked by Carla Hall about Julie Chen's decision to have plastic surgery to make her eyes less Asian.
"I don't agree with plastic surgery, however I can understand that from a standpoint. More importantly I've always viewed Miss America as the girl next door. And Miss America is always evolving...I wouldn't want to change someone's looks. Be confident in who you are," she said.
Miss California Crystal Lee was chosen as the first runner-up, who will take over Miss America duties should Davuluri not be able to, and Miss Oklahoma Kesley Griswold was second runner-up.