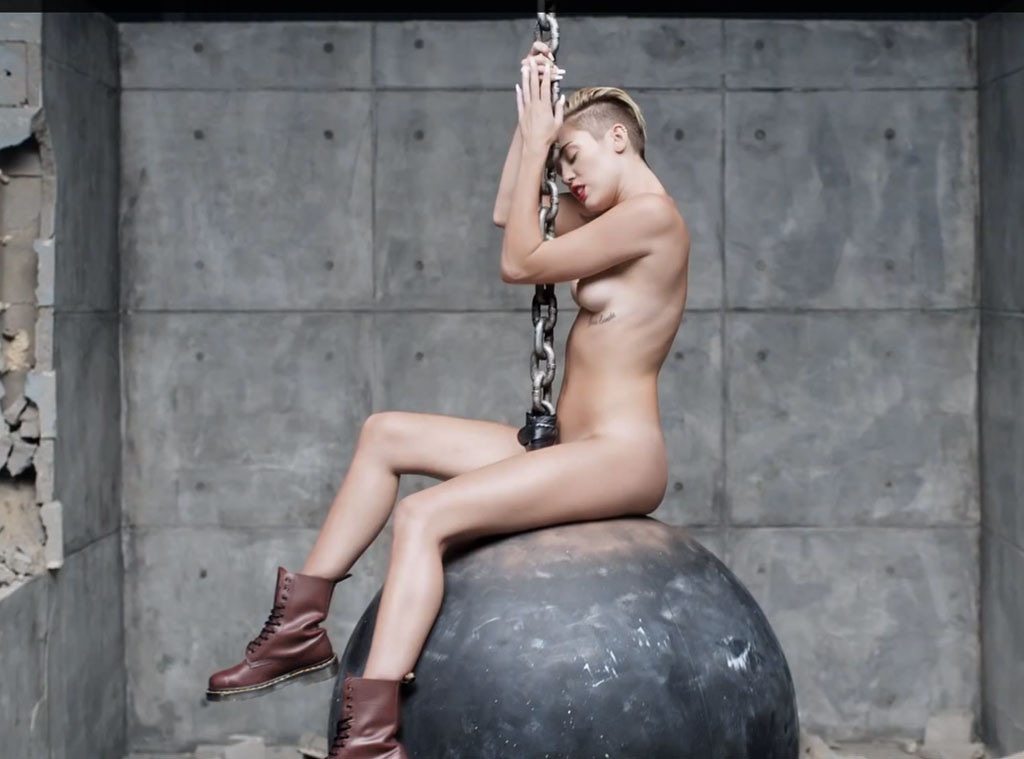 RCA Records
Miley Cyrus has done it again!
The former Disney star has given fans another reason to create hilarious, creative memes based on her oh-so-glorious work.
They started when she swam with blow-up Barbie dolls in "We Can't Stop." They continued when she twerked with a foam finger at the 2013 MTV Video Music Awards. Now, the internet creations have popped up in honor of her music video for "Wrecking Ball."
We've put our imagination to work and compiled some alternative props Cyrus can straddle. It appears you just don't know where twerking Miley might appear next.
Let's throw it back to The Last Song days. Is it too late to go back? 
It's the best of both worlds! Miley brings her signature "Wrecking Ball" pose to the "We Can't Stop" music video.
Paging Jimmy Kimmel. Is this version real or fake?
D. Long/Globe Photos/ZUMAPRESS.com; Vevo
Sorry Dakota Johnson. You aren't the only one to get your hands on Charlie Hunnam.
Looks like this delicious cronut can't be tamed!
Watch out Christian Grey. Someone special is a fan of Fifty Shades of Grey.
Miley really is the perfect accessory to any award show. Wouldn't you agree?
Welcome to Italy! A place full of romance, pasta and the tall Tower of Pisa. As Miley says, "It's all about the climb."
Why couldn't her music video come out in time for The Simpsons movie?!
Walt Disney Company/ZUMAPRESS.com
Somebody is no longer a Disney star. She's just being Miley, ya'll!
If Miley's catchy lyrics can't bring a smile (or purr) to Colonel Meow, we don't know what will.
Brett D. Cove/London News Pictures; Vevo
With Thunderball on your side, you better not mess with the best.  
Brett D. Cove/London News Pictures; Vevo
We have another fame monster on our hands! Miley's on the right track, baby.