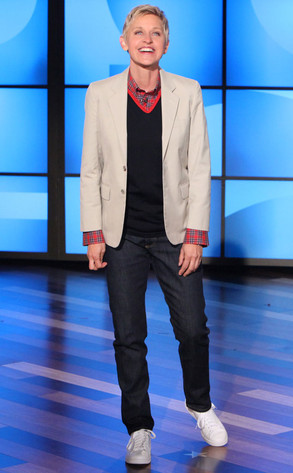 Michael Rozman/Warner Bros.
Ellen DeGeneres hosting the Oscars next year is definitely a pro. Especially for the viewers at home.
But on her talk show airing Wednesday, the TV talker admits there's actually both pros and cons when it comes to overseeing Hollywood's biggest night.
"The last time I hosted was in 2007 and it was fun. It was an honor," DeGeneres tells her studio audience before explaining how she came up with a list to determine if she should accept the gig again or not.
Here are just a few of the highlights read by DeGeneres off a piece of paper pulled from her right sock.