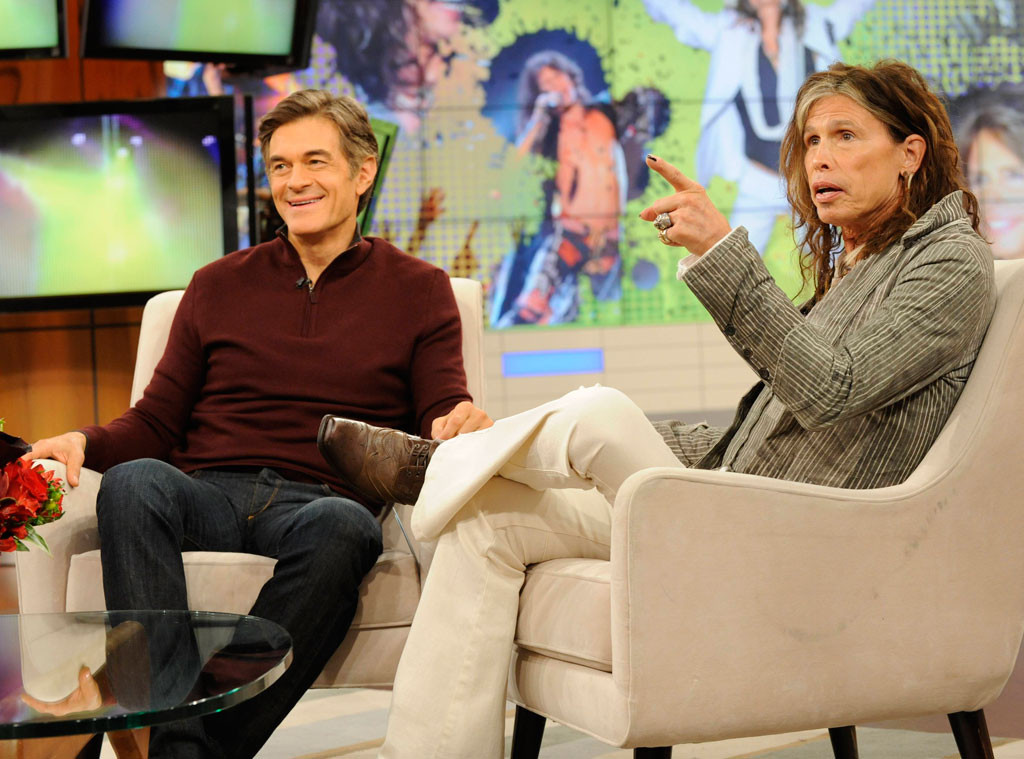 Steven Tyler may not completely regret his drug use, but he definitely knows that it came at a cost—and we're not just talking dollar signs.
While appearing on The Dr. Oz Show (airing tomorrow), the rock star discusses his battle with addiction and his road to sobriety after checking himself into the Betty Ford Center, and Tyler was not afraid to admit that his drug use took everything from him.
"My sobriety cost me nothing less than everything," he explained. "I lost everything. It's serious. It's serious when you lose your kids, your children, your wife, your band, your job and you'll never understand why because you're an addict. You can't figure that out."
Tyler also commented on how his addiction affected his relationship with his kids, saying, "Two of them never saw me high until about seven years ago. I had a bunch of operations and simply didn't follow my program, and I kept the drugs by the side of my bed so I just did more instead of doing what was prescribed. Remember I'm a very good drug addict because I've done it for so many years."
The Aerosmith frontman, who once said "You also could say I snorted half of Peru," told Howard Stern on his radio show in July that although drugs were responsible for his demise, he needed something to help get through the band's grueling tour schedule.
"Drugs took me down," he admitted. "Yes, it got us through the '70s. If it wasn't for Peruvian marching powder, we wouldn't have been able to do what we did. From the '70s to '79, we played every state except Alaska and Hawaii."
And yet here he is, 20 years sober when it comes to hard drugs and alcohol (trips to rehab in 2008 and 2009 were to ward off potential problems with pain medication while he was recovering from foot surgery and other chronic injuries).