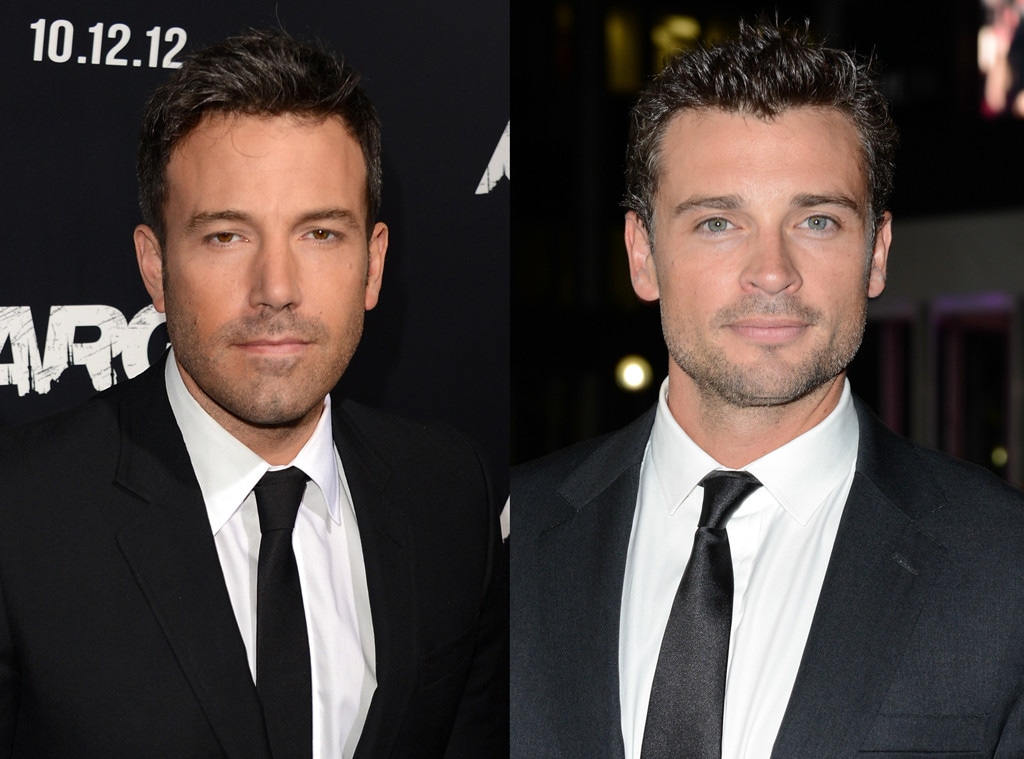 Juanito Aguil/WireImage/Jason Merritt/Getty Images
Superman has Ben Affleck's back.
Former Smallville star Tom Welling  doesn't understand the controversy surrounding Affleck playing Batman in the Man of Steel sequel.
"It's great," Welling told me at the Toronto Film Festival premiere of his new drama, Parkland, director Peter Landesman's powerful ensemble piece about the JFK assassination. "He's a tremendous actor, he's a wonderful director and I wish him the best."
Besides, Welling added, "It's hard to criticize things before they even happen.
"I know they'll endeavor to make the best film they can," he said.
Welling played Clark Kent for 10 seasons on Smallville before truly becoming Superman in the series' final episode in 2011.
Warner Brothers announced on Aug. 22 that Affleck had signed on to play the Caped Crusader in director Zach Snyder's follow-up to his first Superman flick. Henry Cavill will return as Superman.
What followed was a firestorm of controversy surrounding the Affleck casting. Petitions were circulated on the Internet demanding that he be recast.
"Ben provides an interesting counter-balance to Henry's Superman," Snyder said in a statement at the time of the announcement. "He has the acting chops to create a layered portrayal of a man who is older and wiser than Clark Kent and bears the scars of a seasoned crime fighter, but retains the charm that the world sees in billionaire Bruce Wayne. I can't wait to work with him."
Meanwhile, Josh Brolin confirmed to The Huffington Post earlier today that he was in the running to play Batman.
Saying he's "happy for Ben," Brolin blasted Affleck's critics.
He said, "I want him to kick ass and I want everyone to love it and kind of eat their words."