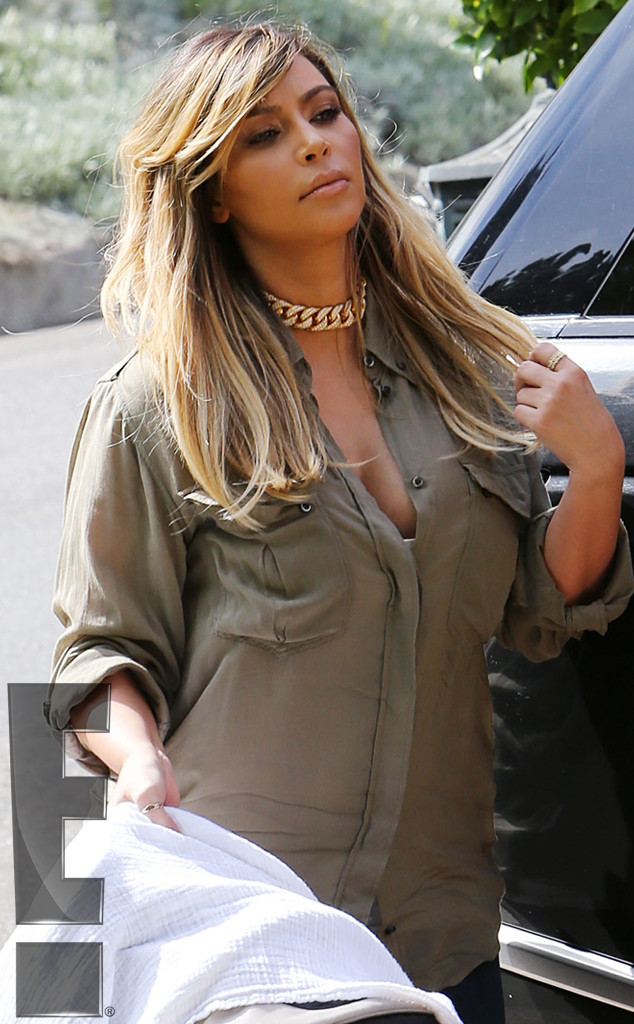 Brooks / Splash News
New mom, new look!
Kim Kardashian may have debuted a new blond style over the weekend but the star's colorist George Papanikolas from the Andy LeCompte salon says the Goldilocks makeover has been in the works for awhile.
"It's something she's wanted to do for a long time. I've been coloring her hair for a year, and she's wanted to go blonder since the day we met," he tells E! New exclusively.
North West's mom wasn't even nervous about the drastic change; in fact, she even brought photo examples of exactly what she wanted. "She was so excited. She loved it!" George shares. "It was scary for me!"