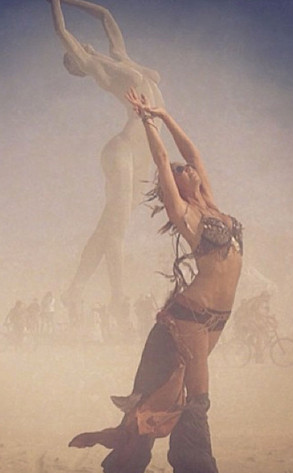 instagram
George Clooney, you missed out.
The A-lister's ex-girlfriend, Stacy Keibler, enjoyed a fun Labor Day weekend under the sun at Burning Man, the annual event in the Black Rock Desert in Northern Nevada dedicated to radical self-expression, artwork, self-reliance and community.
And boy, by the looks of this photo, did she express herself!
"#BurningMan #Lifechanging," the 33-year-old actress and model tweeted on Monday with a link to an Instagram pic of her decked out like a princess from Conan the Barbarian and striking the same pose as the giant statue of a beautiful naked woman behind her.
"Best day of my life!" she added.
Keibler also posted a picture of a so-called "Hug Deli," essentially a concession stand where festivalgoers could order up some free hugs.