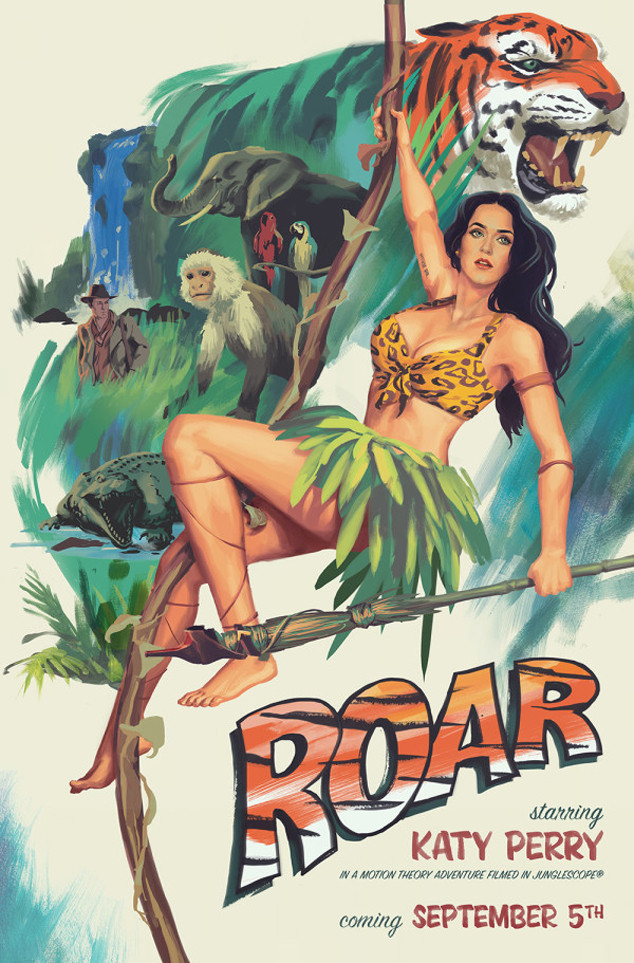 Twitter
Katy of the jungle!
What do you get when you mix a tiger, monkey, grass skirt and leopard-print bikini top? Why, Katy Perry in the music video for "Roar," of course.
The singer tweeted that the highly anticipated video would be released next week, giving Katycats ample time to prep their Tarzan-esque ensembles so they can fit right in.
"The #Roar music video is coming to you in junglescope sept 5th" she wrote.
Perry recently attended the 2013 MTV VMAs where she closed out the award ceremony with a boxing-themed performance underneath the Brooklyn Bridge.
And just prior to her epic live rendition of the inspirational single, the singer released two samples of her upcoming tracks off from her forthcoming album Prism.