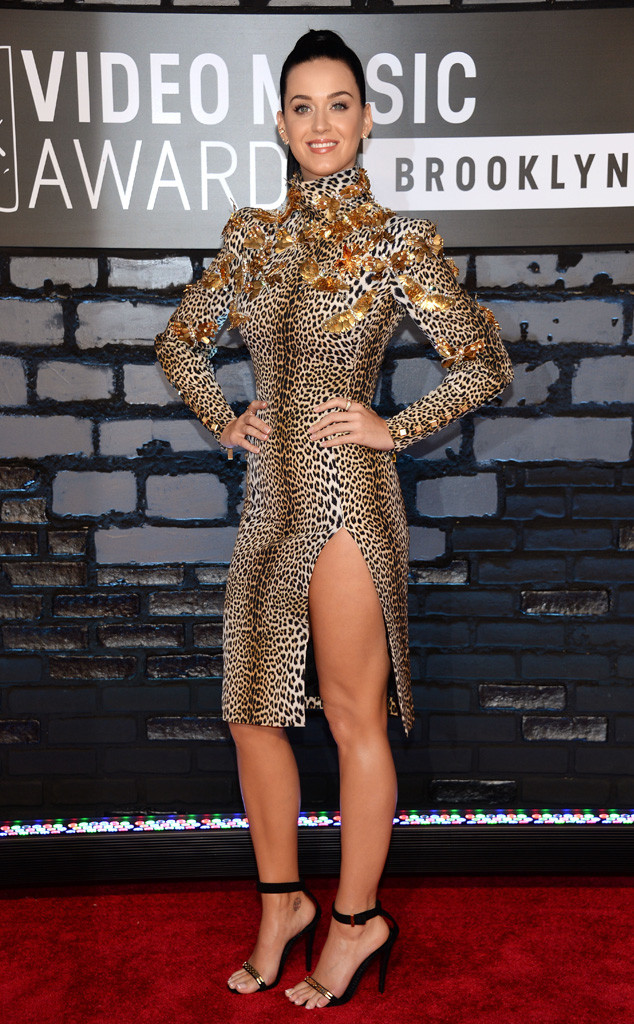 Larry Busacca/Getty Images for MTV
It's been a big weekend for Katy Cats!
Prior to Katy Perry's epic performance of her hit single "Roar" at the MTV Video Music Awards last night, the singer released two samples of her upcoming tracks off from her forthcoming album Prism.
Titled "Dark Horse" and "Walking On Air," the songs were chosen by Perry's loyal fans, who were given the opportunity via social media to hear an early snippet of two of the songs and pick one track to be released more than a month before Perry's record drops Oct. 22.