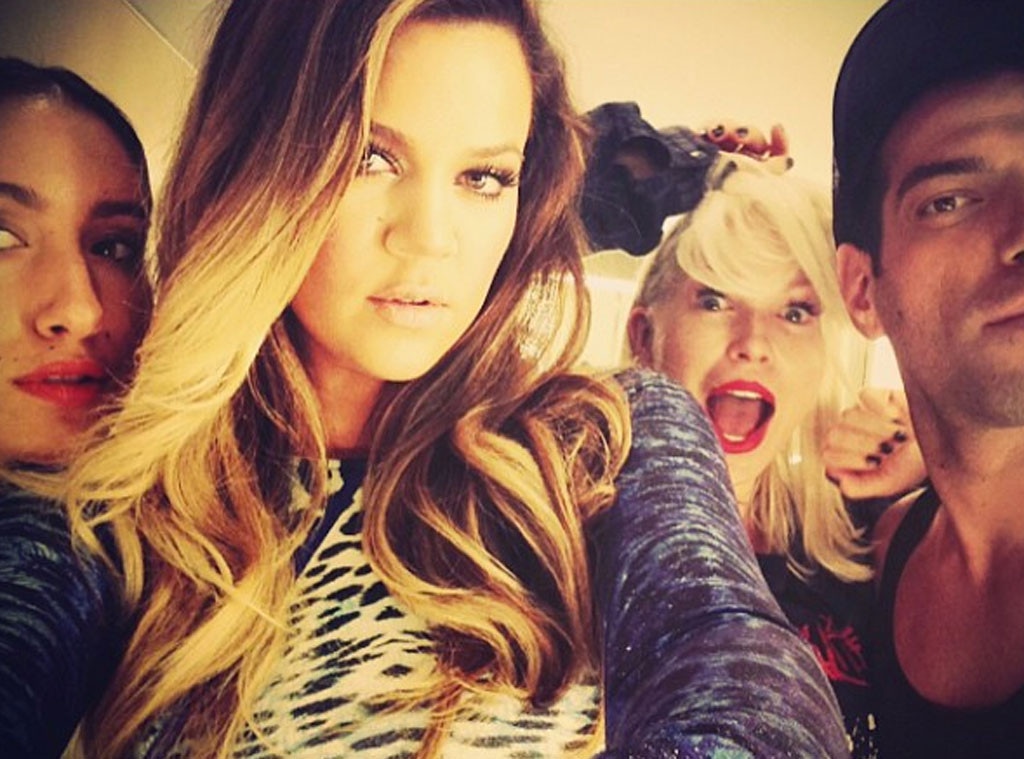 Instagram
It seems like Lamar Odom's DUI arrest earlier today hasn't stopped Khloé Kardashian Odom one bit.
The youngest of the Kardashian sisters posted a pic on her Instagram account posing with her glam squad along with the caption, "OMG you can totally not sit with us."
The 29-year-old looked stunning in the snapshot, with a perfectly-curled coif and sporting an animal print shirt. She didn't directly deal with the recent events surrounding Odom, but she definitely made it clear that she can work a selfie like no other!
Early Friday morning her basketball player hubby was busted for a misdemeanor in L.A., and was taken into custody on $15,000 bail and booked at the local jail at 3:54 a.m.
According to Leland Tang, the Public Information Officer, Odom was pulled over while traveling eastbound on the 101 freeway in the San Fernando Valley for "driving in a serpentine manner"—which is considered more extreme than weaving.
Odom, who was driving 50 mph in his white Mercedes SUV at the time, was administered a routine sobriety test upon stopping for an officer. 
Albert Michael/startraksphoto.com
Officer Tang tells E! News however that Odom was "unable to perform the field sobriety test" and said "said no when the officer asked him to do a chemical test."
In the wake of the 33-year-old athlete's arrest, a source told E! News exclusively "Khloé and the family are urging Lamar to seek treatment." (A rep for the Kardashians could not be reached for comment.)
"Khloé has been trying so, so hard to keep him from hitting a bottom like this," adds the source. "But if this is what needed to happen, then this is what needed to happen."
The E! star has been focused on "getting Lamar better," the source explained, but is hoping Friday's arrest "will be his wake-up call."