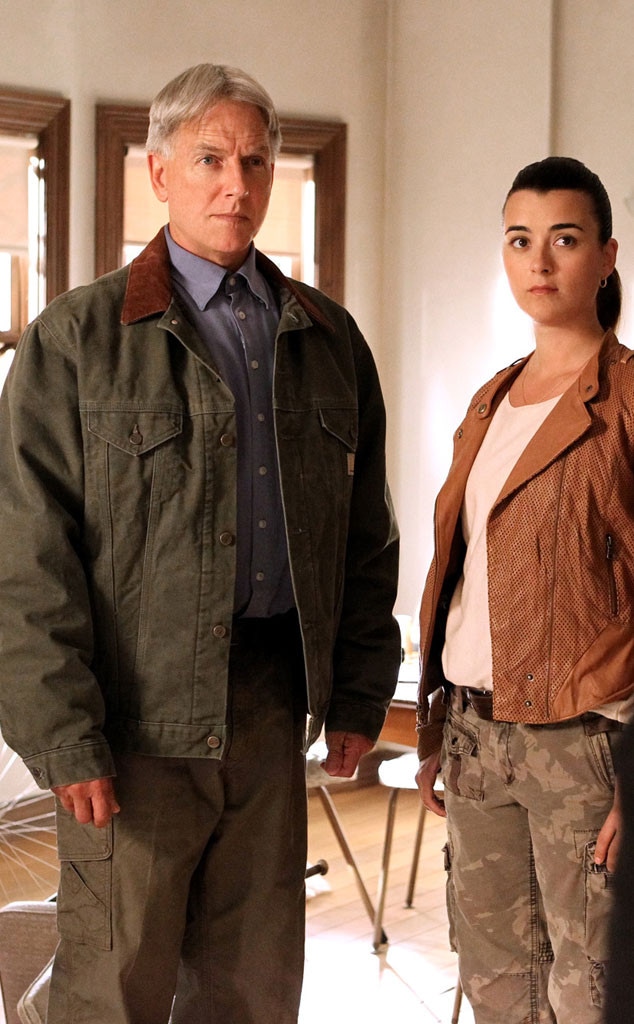 Sonja Flemming/CBS
"Find her. You make sure she's OK."
That's an order from Gibbs (Mark Harmon) to presumably DiNozzo (Michael Weatherly) in the first promo for NCIS' 11th season, aka the farewell to Cote de Pablo's character Ziva. If you are still trying to register the fact that NCIS will soon be without Ziva, then this promo might be too much for you.
And the panic sets in a bit more when Morrow (Alan Dale) tells Vance (Rocky Carroll) that their next target is Ziva, thus cementing the fact that Pablo's exit might be of the dying persuasion. Until the very end, when a reunion with DiNozzo shows us a light at the end of the tunnel.
Let's just hope that light doesn't end up being the glow of the afterlife for Ziva.
Watch the season 11 promo below, and tell us if you think NCIS would really kill of Ziva. They wouldn't…would they?
NCIS' season premiere, titled "Whiskey Tango Foxtrot," airs Tuesday, Sept. 24 on CBS.