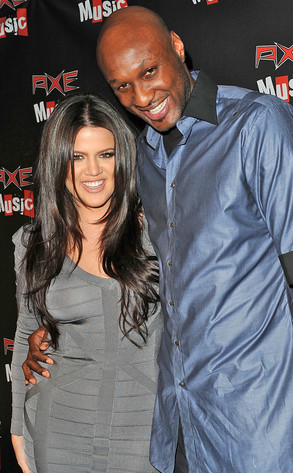 startraksphoto.com
Hold up!
Khloé Kardashian Odom and Lamar Odom are not separating despite rumors to the contrary.
Media speculation has been buzzing that the two are heading for a divorce but a source close to the situation tells E! News that is simply not true.
In fact, there were reports over the weekend that the pro basketball player had gone missing and wasn't in contact with his family.
"Lamar was never missing," the insider explained. "He has been with Khloé. They have never spoken to a divorce attorney."
The source added, "Right now the family is focused on getting Lamar better."