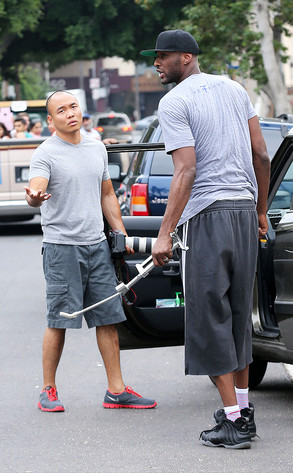 Splash News
Lamar Odom didn't take a foul shout, as far as prosecutors are concerned.
The Los Angeles City Attorney's Office tells E! News that they will not be pressing charges against Khloé Kardashian Odom's NBA player husband with regard to a confrontation he had with a paparazzo near their L.A.-area home.
A photographer had accused Odom of grabbing his camera and gear and throwing it into the street.
Someone from the City Attorney's Office will want to meet with Odom and the photographer for an informal hearing, but they have not set a date yet, nor mailed out notices to either party, according to an office spokesman.