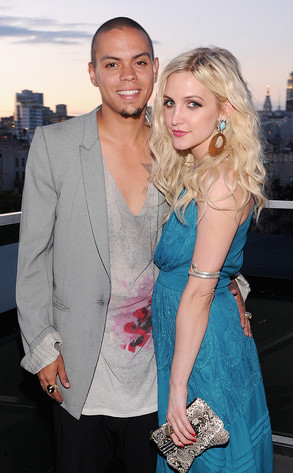 Jamie McCarthy/Getty Images for Jessica Simpson Collection
Attention avid Hunger Games fans! Even more casting news has just come out regarding Mockingjay and things are just heating up...
Ashlee Simpson's beau, Evan Ross, has signed on as Messalla, according to the films' verified Twitter account.
"It's official! Please welcome Evan Ross as Messalla to the cast of @TheHungerGames Mockingjay Parts 1&2"
This comes on the heels of another major casting announcement for the Annie Cresta character.
Stef Dawson is on board to play the victor from District 4 and love interest of fellow victor Finnick Odair.
Annie's character is first mentioned in Catching Fire, when she is reaped for the second time to compete in the Third Quarter Quell, but Mags, an older tribute, who helped Finnick mentor Annie during her Hunger Games, volunteers to enter in her place.