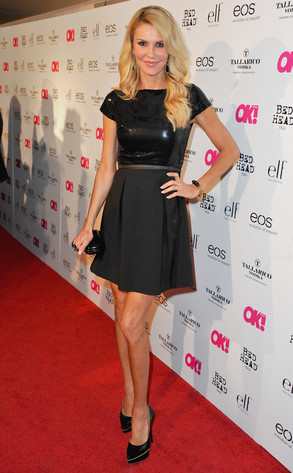 Courtesy of Angela Weiss/WireImage
Apparently, Brandi Glanville was unaware that not every experience with airport security is pleasant.
The Real Housewives of Beverly Hills star took to Twitter to fire off a series of heated tweets aimed at an LAX TSA agent, who the mother of two seemingly felt was responsible for delaying her travels to New York City.
"Standing in security line at lax! So slow!!! Grrrr," the reality star wrote, expressing her frustrations on the social media site (come on, girl, when is the security line ever fast?!).
But the harmless tweet was followed by an expletive-filled post after Glanville missed her flight to the Big Apple.